Sometimes in mid-2016, we wrote a blog on the dwindling aluminium foil industry in the U.S. We discussed how Chinese imports were taking over a large share in the U.S. aluminium foil industry that supplies foil wraps for potato chips, pill packages yogurt, candies etc. The U.S. has a big market for aluminium foils as flexible packaging is one of the most profitable industries in the nation. According to the Aluminum Association, the aluminium foil market is worth about $5 billion, and about 36% of it is supplied by imports. The U.S. has been upbeat about the impact of aluminium and aluminium product import that has been damaging the domestic aluminium industry since the beginning of 2016 which is taking concrete shape now.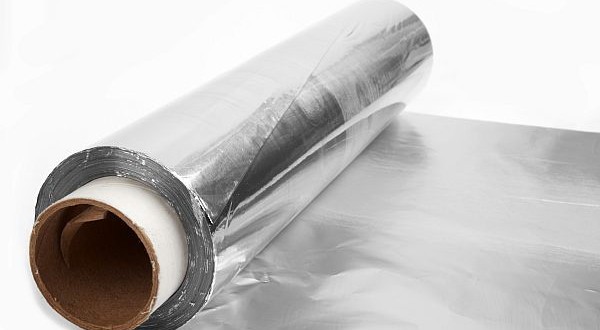 The US has been fighting a war against unfair state subsidy on aluminium production in China, causing unrealistic capacity expansion and dumping of cheap aluminium product in the international market.  Organizations like, the Aluminium Association, Aluminium Extruders Council, Century Aluminium and United States Trade Representative have been relentlessly working against unfair Chinese product expansion and towards achieving a level playing field in the international market. They have filed an anti-dumping and countervailing case against Chinese aluminium extrusion and their so-called disguised semis.
The new Presidential election and Donald Trump's win has twisted the economic scenario in the U.S. and the new president's protectionist trade propaganda is already creating ripples in the global socio-political and economic scene. Last Wednesday, on April 26, the Trump administration said it will begin investigating whether aluminium imports pose a threat to self-sufficiency. This indicates a serious war against foreign import in the U.S. However, after the downfall of the primary aluminium industry in the U.S., we are not sure if the end-user industry can survive primarily on domestically produced aluminium. U.S. Commerce Secretary Wilbur Ross rightly said that  there is concern the Pentagon might be unable to secure enough domestic aluminium to meet its needs.
After making a case for imported Primary aluminium and Chinese Extruded product, on March 9, 2017, The Aluminum Association's Trade Enforcement Working Group filed antidumping and countervailing duty petitions against imports of certain aluminium foil from China, alleging that they are causing material injury to the domestic industry.  This action forms a part of the industry's broad trade strategy to address Chinese overcapacity throughout the aluminium value chain.
As said by Heidi Brock, President & CEO of the Aluminum Association; "This unprecedented action reflects both the intensive injury being suffered by U.S. aluminum foil producers and also our commitment to ensuring that trade laws are enforced to create a level playing field for domestic producers."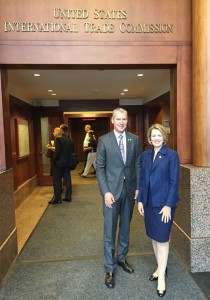 The countervailing duty petition alleges that Chinese producers are eligible for 27 separate government subsidy programs that make their product unrealistically cheaper. As a result they can sell their aluminium foil at unfairly low prices that significantly undercut domestic market prices and injure the domestic industry. The petitions were filed concurrently with the United States Department of Commerce and the United States International Trade Commission (USITC) and cover aluminum foil that is used in a variety of consumer and industrial applications like household foil, flexible and semi-rigid cookware, product packaging, automotive and HVAC heat exchangers, among other common uses.
A decade ago, U.S. production accounted for about 84% of all domestic aluminum foil demand and today that has dropped to 69%. At the same time, Chinese imports grew from nothing in 2004 to 22% of the market today. Aluminum foil imports from China have grown by nearly 40% since 2014. In 2016, Chinese products accounted for about 71% of the total U.S. aluminium foil imports.
The trade representatives alleges that as a result of this unfair competition from China, the domestic industry has suffered declines in production, sales, employee work hours, prices, revenues, and profits. A number of producers have been forced to either close facilities or take actions to reduce capacity.
The petition includes all imports from China of aluminum foil that is less than 0.2 mm in thickness (less than 0.0078 inches) in reels weighing more than 25 pounds and that is not backed, etched for use in capacitors, or cut to shape.
Based on this petition, The U.S. International Trade Commission (ITC) today made a unanimous preliminary determination that unfairly-traded imports of certain aluminum foil from China are causing injury to U.S. producers. This preliminary injury determination by ITC indicated that the Department of Commerce will continue to proceed the antidumping and countervailing duty cases against imports from China. The preliminary countervailing duty determination is due to be completed on June 2, 2017, and the preliminary antidumping duty determination is due to be completed on August 16, 2017.
The Aluminum Association and its members as well other trade representatives from the U.S. are encouraged by International Trade Commission's unanimous preliminary findings. They say they are pursuing these protective actions "to bring about a return of fair pricing to the U.S. market that will allow them to make investments to further strengthen their competitiveness."
Trump's protective trade policy has been creating a positive vibe among domestic steel and aluminium producers after a long period of slowdown. However, analysts are of the view that an umbrella ban on imports can harm US's trade relations with other countries. Even Chinese trade representatives have urged US policy makers to be sensitive towards implantation of anti-dumping duties. "We believe that to expand the application of aluminium, to provide customers with the best cost-effective products, and to jointly create a good trade environment should be the common pursuit of China and the US aluminium industries," says China Nonferrous Metals Industry Association (CINA). They feel the two countries' aluminium foil products are complementary to each other and can work amicably to find a solution that protects the interest of both the countries.
Like this Article? Subscribe to Our Feed!