The year 2016 is on a roll and the global Aluminium industry has already woken up to a whole new bevy of challenges and opportunities. The market is abuzz with the news of price-premium volatility, demand-supply imbalances, consolidations and value chain integration, not to mention burgeoning end user sectors. To tide over these challenges and to make the most of the growing opportunities, major industry forums have lined up a series of events throughout the year. These aluminium industry events will see scientists, marketers, and decision makers from various companies meet and brainstorm ideas, solutions, policies, and technologies which would eventually reshape the industry, sooner or later.
Given below is a list of Top 12 Aluminium industry events. Go, get yourself registered to these knowledge sharing and networking platforms and reap maximum benefits for your business.
 1. TMS 2016 – 145th Annual Meeting & Exhibition
Date: 14 – 18 February | Venue: Music City Center, Downtown Nashville, Tennessee
Visited annually by more than 4,300 scientists, analysts, engineers and businessmen from nearly 70 countries, the TMS Annual Meeting & Exhibition is a top global showcase f or the latest products and services in minerals, metals, and materials. TMS2016 will focus on the latest developments in the emerging materials and materials characterization areas.
Event Highlights:
TMS events are perfect for those individuals who are always in search of the most up-to-date knowledge in various fields of aluminium production and value addition.
A series of special events has been planned for this year's conference. There will be a number of featured sessions, lectures and honorary symposia, networking events, and mentoring programmes. On the closing day, delegates will be taken on a tour to General Motor's Bowling Green Corvette Assembly Plant.
2. 22nd Bauxite & Alumina Conference
Date: 29 February – 2 March | Venue: Conrad Miami, Miami, USA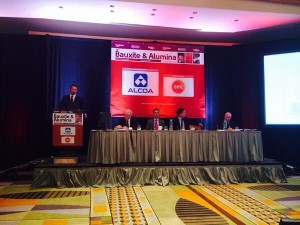 This conference is a key event for individuals interested in bauxite and alumina, and continues to attract new and loyal delegates each year. The agenda for this year's conference covers issues like global economic outlook and its impact on the industry, role of China in shaping consumption scenario of bauxite and alumina, major pricing trends and forecasts, project and production updates from Guinea, distribution and supply patterns existing in Malaysian bauxite industry, red mud removal technology, pricing and demand prospects of high purity alumina, and potential of Middle Eastern and Indonesian alumina market.
Event Highlights:
A Metal Bulletin Index workshop will be held, where the following topics will be discussed:
Current alumina market trends and fundamentals
MB Alumina Index help and alumina pricing
Atlantic premium/discount and bauxite price forecasting
3. 21st CRU World Aluminium Conference 2016
Date: 9 -11 May | Venue: Westin Bund, Shanghai, China
CRU's World Aluminium Conference attracts delegates involved in smelting, recycling, rolling, extruding, trade, raw materials, purchasing, technology and finance. The event is valued for the quality of presentations and the excellent networking and business opportunities.
Event Highlights:
• The conference co-locates with the IAI general meeting which enhances networking opportunities with the leading companies
• CRU's market leading aluminium research gives delegates unique insight into cost, price, supply and demand through workshops and presentation
4. AluSolutions
Date: 10 – 11 May | Venue: ADNEC, Abu Dhabi
This is a free-to-attend international exhibition and conference addressing the challenges and opportunities of sustainable aluminium use. AluSolutions will demonstrate how the aluminium industry is making continuous improvements in the field of sustainability, as well as its sustainability benefits in end-use applications.
Event Highlights:
AluSolutions will explore technology and challenges in the following areas:
Reducing energy and greenhouse gases
Waste management
Biodiversity and land management
Resource efficiency and recycling
Scrap recovery
Aluminium end-use environmental benefits
Diversification of downstream
5. 4th Iran international Aluminium Conference 2016
Date: 11 – 12 May | Venue: Olympic Hotel, Tehran
The event is one of the most important gatherings for Aluminium professionals and a well-known exhibition for Aluminium products, technologies and investments in the Middle East. Launched in 2009, IIAC 2016 brings together industry front-runners including producers, manufacturers and processors of raw materials to end products as well as suppliers of technologies and accessories for aluminium industry.
Event Highlights:
An opportunity to experience progress of the gulf aluminium industry.
Sustainable solutions for end user sectors.
An insight into the industry's supply chain management.
A two-day technical course session.
6. Harbor's 9th Aluminium Outlook Summit
Date: 7 – 9 June | Venue: Radisson Blu Aqua Hotel Chicago, Chicago, USA
"If you only attend one summit, this is the one," says Aaron Christensen, Market & Strategy Regional Metal Manager, Novelis. The event not only serves as an important networking platform for metal suppliers, clients, brokers and industry players coming from all over the world, but also provides latest field intelligence on the entire aluminum value chain.
Event Highlights:
A special session on LME aluminium prices and aluminium scrap prices, aluminium ingot, billet, slab, wire rod, purity and PFA premiums.
An Executive Training Program on the aluminum industry and its various markets, hedging and trading (Level 1 & NEW Level 2)
7. Aluminium China 2016
Date: 12 – 14 July | Venue: Shanghai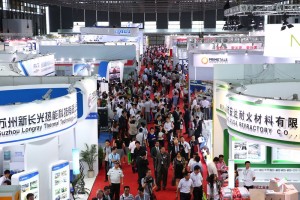 Asia's biggest aluminium industry platform, Aluminium China is the first choice for branding, networking and sourcing for businesses based in this part of the globe.
Over 400 international exhibitors from 30 countries representing the entire aluminium value chain in the field of production and processing machinery and accessories – will meet with 16,000 qualified professionals and buyer delegates from China, other Asian markets and the global markets.
Event Highlights:
Aluminium China presents customized match making programs whereby buyers with emerging and established demands from booming industry clusters get to meet with suppliers having appropriate technology expertise and willingness to expand their footprints.
8. IBAAS 2016
Date: 26 – 28 September | Venue: Radisson Blu Hotel and Resort, South Goa, India
The theme for this year's International Symposium of International Bauxite, Alumina and Aluminium Society (IBAAS) is "Aluminium Industry – The Evolving Asia-Pacific Story."  The conference will provide excellent opportunity to various bauxite exploration and mining companies of Australia, South Africa, South East Asia, and Turkey to interact with traders and alumina refineries experts to understand the present pricing and future prospects of raw materials in China.
Event Highlights:
A one-day theme symposium will be jointly organized by IBAAS and Indian Institute of Metals (IIM) on Energy Reduction in Aluminium Smelting September 26.
It is expected to provide considerable insight into sustainable energy consumption in aluminium industry, which has been a major area of concern post Paris Climate Convention 2015.
9. ICSOBA
Date: 3 – 6 October | Venue: Hotel Palace Royal of Quebec, Canada
The International Committee for Study of Bauxite, Alumina & Aluminium (ICSOBA) will be hosting the 34th International Conference and Exhibition in cooperation with Rio Tinto and the "REGAL".
The event will see experts reviewing the status of bauxite, alumina and aluminium industries in the world and update the market status of the same with emphasis on Canada. Discussions will be held on promising research developments aimed at production, productivity and cost improvements. University students will also be facilitated to meet industry representatives.
Event Highlights:
ICSOBA 2016 will provide an excellent opportunity for the attendees to interact with international experts, scientists, engineers, technology suppliers, equipment manufacturers and representatives of aluminium industries the world over.
FIeld trips to Rio Tinto AP-60 smelter in Saguenay and Vaudreuil Alumina Refinery will also be conducted for the delegates staying back till October 6, 2016.
10. ARABAL 2016
Date: Yet to be confirmed | Venue: Yet to be communicated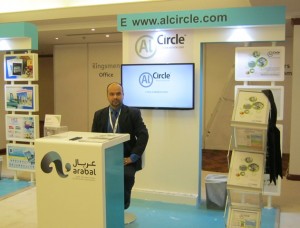 The Arab International Aluminium Conference and Exhibition (ARABAL) is the premium trade event for the Middle East's aluminium industry and the only conference in the world attended by every single primary aluminium manufacturer in the region. It is the event of choice for anyone interested in the Middle East aluminium industry.
ARABAL 2016 will be hosted by Emirates Global Aluminium.
Event Highlights:
ARABAL presents delegates with more than one opportunity to get closer to the world market. Elaborate sessions are held on regional and international trade dynamics, upstream and downstream challenges and opportunities, sustainability, finance and insurance, operational excellence, and innovation and technology in aluminium industry.
Moreover, the event is now CPD (Continued Professional Development) certified. Anyone interested can claim CPD hours from attending the conference.
11. Aluminium 2016
Date: 29 November– 1 December | Venue: Messe Düsseldorf, Germany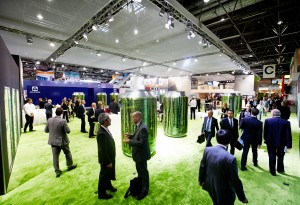 Aluminium is the world's leading trade show and B2B-platform for the aluminium industry and its important application areas. It is surely more than just a fair where who's who of the industry meet to discuss and showcase solutions related to all the verticals along the whole supply chain of aluminium.
Event Highlights:
A quick glance through the various themes to be represented at the fair in different pavilions would tell you why you should not miss this event:
Foundry Pavilion
Competence Centre Surface Technology
Primary Pavilion
Welding & Joining Pavilion
Recycling Pavilion
Visitor target groups include those from the aluminium producing and processing industry, metal working and processing industry including surface treatment, automotive, transport, engineering, electrics and electronics, building and construction, and packaging and consumer durables sector.
12. 13th Zak Doors & Windows Expo, 2016
Date: 09 – 11 December 2016 | Venue: Pragati Maidan, New Delhi, India
Despite the widely felt effects of economic fluctuations, high levels of activities are taking place in the building and construction space in the subcontinent. Be it the residential or commercial domain, the influx of innovative approaches and desire for the best practices/materials globally has led to an increased demand for superior material and technology providers of doors, windows and facades.
The 13th Zak Doors & Windows Expo, 2016 will see this sector exhibiting their wide range of products from the Indian fenestration industry. With over ten successful editions now, the expo this year stands to woo a global audience again.
Event Highlights:
The attendees can benefit from an interesting mix of exhibitors covering machinery, systems, accessories and finished product manufacturers.
The concurrent events of Zak Glass Technology Expo and Zak Aluminium Extrusions Expo ensure that there is a great cross pollination of crowd and ideas.
And this is not all! There is Metal Japan 2016, Aluminium Brazil, and 3rd Lightweight Vehicle Manufacturing Summit 2016, which are also organized on a mega scale and have gained fame over the years as significant crowd-pullers.  It's a pleasure to inform you that AlCircle is a media partner to most of these premium events. To know more about these events and register for the same, check AlCircle Event Calendar or send your queries to info@alcircle.com.
Like this Article? Subscribe to Our Feed!