The list of events may not be long this time, but we can tell you what's worth attending. Here, you can find events that may interest you in your field of work. The events happening around the world pertain to all sectors right from bauxite, primary aluminium, and downstream to end users.  The events provide solutions to the visitors and exhibitors in the aluminium market. Following are some of the events from the month of October.
1. ICSOBA 2017
Date: 2nd – 5th October, 2017
Location: Radisson Blu hotel, Hamburg, Germany
ICSOBA 2017 – the 35th International Conference and Exhibition 2017 was organised in cooperation with TRIMET and DADCO. The objectives of the Conference are to review the status of bauxite, alumina and aluminium industries in the world with emphasis on Europe. Discuss promising research developments aimed at production, productivity and cost improvements, Highlight proposed Greenfield and Brownfield activities in the aluminium industry, Discuss developments in the field of environment and safety.
2. The 5th in Russia International Conference and Exhibition "Aluminium-21/ Surface Treatment & Finishing"
Date: 3rd – 5th October, 2017
Location: Palmira Business Club Hotel, Moscow, Russia
The goal of this Forum is to discuss the status and trends in the development of the current market of aluminium alloys coatings, as well as demonstration of the recent advances in engineering science.
This will attract companies specializing in protective and decorative aluminium coatings, manufacturers of industrial coatings, chemicals, equipment and consumables, along with major end-users of these products.
3. ALEX International Exhibition and Conference of Aluminium Extrusions
Date: 5th – 7th October, 2017
Location: Nehru Centre, Mumbai, India
Aluminium Extruders' Council (ALEX), Arkey Conference Service Cell are the trade show organizers in charge of ALEX.
The main sectors include  doors, windows, facade in modern Buildings, transport – automobile, ships, bridges & towers, system design, tooling & die manufacturing, alloys & billet casting, surface treatment & coating technology, fabrication, joining technology, software, standards & testing.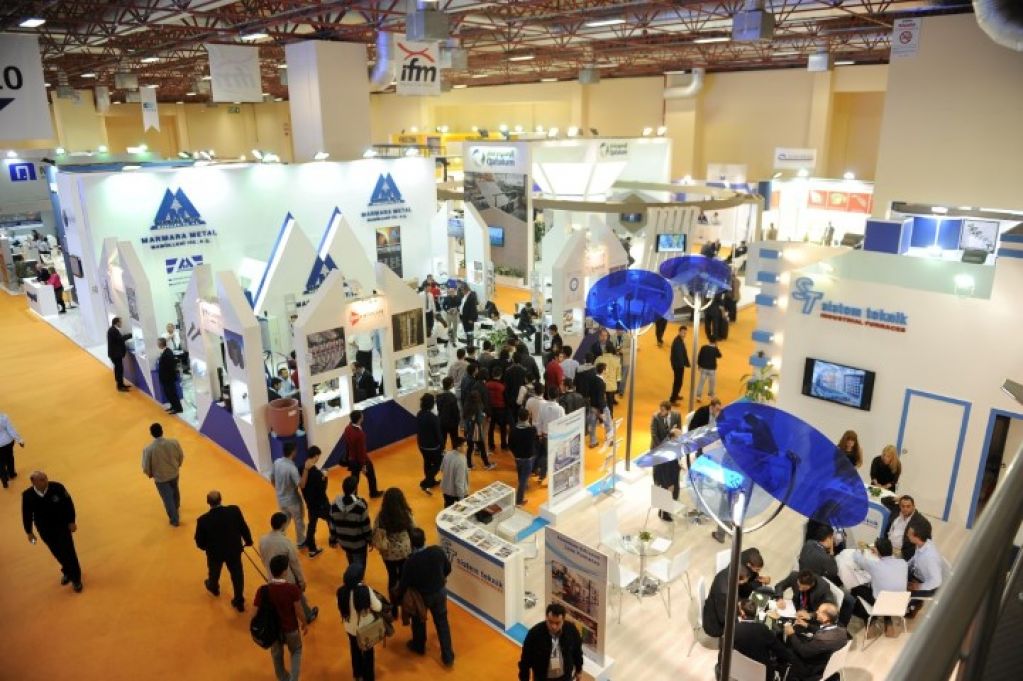 4. Aluexpo 2017
Date: 5th – 7th October, 2017
Location: Istanbul Expo Center, Turkey
 Aluexpo is an international aluminium technologies, machinery and products exhibition and the first trade fair of its kind in Turkey. It spans all aspects of today's aluminium industry, from smelting and foundry products, to metal working and processing machinery, to allied services.
Manufacturers and traders of aluminium products will be exhibiting alongside each other, providing a powerful platform for direct, integrated business dialogue.
5. Aluminum USA 2017
Date: 25th – 26th October, 2017
Location: Nashville, USA
With ALUMINUM USA, Reed Exhibitions expands its world-leading brand, ALUMINIUM, to one of the most important markets for the global aluminium industry.
It is the meeting place for suppliers of raw material, semi-finished and finished products, surface treatment and producers of machinery, plant and equipment for aluminium processing and manufacturing.

6. Electric Expo 2017
Date: 25th – 26th October, 2017
Location: Valley Forge Casino Resort, King of Prussia, PA.
The Electric Expo has been hailed as: "Consistently, the Best Electrical Show in the East". The show is sponsored by the Electrical Association of Philadelphia.
Architects, Building Owners and Managers, Electrical Engineers, Electrical Contractors, Distributors, Air Conditioning and Heating Contractors, Utilities, Facility and Plant Engineers, Purchasing Agents, Lighting Specifiers, OEMs, Transportation Managers and Electrical Inspectors are the attendees of the show.
Like this Article? Subscribe to Our Feed!