India has been traditionally a country that consumes aluminium in sectors having typically long useful life and lower Recyclability and Recoverability Rate (RRR). Electricals (48%), followed Transport (15%), Construction (13%), and Consumer Durables (7%) accounts for the major percentage of aluminium consumption. For the country to achieve a whopping 5.3 million tonnes aluminium demand target by 2020-2021 from the current 3.3 million tonnes (in 2015-2016), its flat rolled product (FRP) segment has to grow considerably, as that is arguably the fastest moving segment in terms of usage across a wide cross-section of industries.
A recent study by Vedanta Aluminium showed that India's aluminium consumption pattern will change and look somewhat like Fig 1. by 2021:
Accordingly, aluminium flat rolled product consumption pattern will also change. Transport will contribute to 55%, Construction 30%, Packaging o 10% and Consumer Durables 5% of the total consumption.
In FY 2015-16, India's total aluminium consumption grew by 25.4% led by the increased offtake in Electrical, Transportation, and Construction sectors. During 2016-2021, increased investments in Make in India, Smart Cities, Housing for All, Rural Electrification, and Freight Corridors will further boost the light metal demand growth.
Now, the question is which sector is standing where? Are the aluminium FRP consumption targets envisaged for each sector realistic? What are the opportunities and bottlenecks here?
Transport
Use of aluminium in the auto industry is still a fledgling market in India. (The metal and its high-strength alloys are used in sheet/plate forms, as extrusions, forgings and rolled rings in various car parts). Till date imports have been feeding up to 65% of all aluminium consumed in India. With India preparing to embrace the Electric Vehicle revolution, this import percentage has to go up.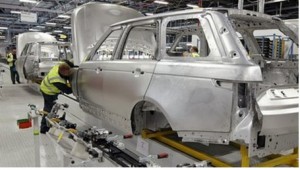 According to a government statement, by 2030 almost all vehicles in the country will be powered by electricity in order to cut oil imports and pollution. This is in line with the energy strategy for the automotive sector which outlines the need to sell more than 10 million electric cars in 2030. The goal is equal to about 10% of the global target for electric vehicles on the road for the same forecast period, as agreed to in the Paris climate talks. To make this a reality, India would need proper infrastructure first. While imports will still continue to meet the major percentage of the demand for the metal, domestic manufacturing would also pick, at least in allied sectors.
For instance, lithium-ion battery is not manufactured in India currently, and the automobile industry has to depend on imports. The government is planning to establish a manufacturing facility with Bharat Heavy Electricals Limited and ISRO with an investment of INR 100 crore. There is scope to source components of the fuel cell by using aluminium foil from Hindalco or Nalco, copper foil or sheet from Cubex and graphite from Himadri Chemical.
Aerospace & Defence
India will need about 5,000 tonnes of high-end alloy plates over the next five years. Use of aluminium alloys in launch vehicles in the country, till date, is mostly limited to four key alloys: AA2014, AA2219, AA6061 and AA7075. Aluminium–lithium alloys also find use in aircraft and aerospace structures. India has been essentially import-dependent in these product categories, but now, the Centre is attempting to boost MSME sector's contribution towards indigenous manufacturing.
Railways:
The high speed trains and metro rails will play a significant role in driving aluminium sheet demand in India. Indian railway has just started using this versatile metal for making their coaches. Kochi Metro inaugurated a month back has panels made of aluminium and composites, which have an anti-graffiti protection and would help keep the metro clean. Buoyed by the successful Talgo train trial, the railways is firming up an acquisition plan to procure 300 light-weight aluminium coaches from the market to be used for reducing inter-city travel time.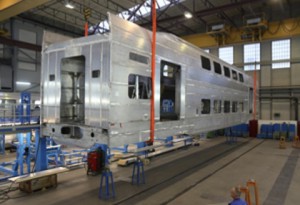 Construction
In India the Aluminium Composite Panel market is valued at more than INR1500 crore per annum. According to a recent survey, there is a requirement of more than 400 million square feet of ACPs. The industry is growing at a steady rate of about 28% to 30% per year, the key demand drivers being projects like Smart Cities, growing awareness about sustainable housing, increased use of "green" recyclable materials, and the changing consumer preference towards lightweight, energy-efficient, and cost-effective building materials.
Packaging
Packaging industry in India is expected to reach US$73 billion in 2020 from US$32 billion in FY 15, growing at 18% rate annually. Organised retail boom and deep penetration of e-commerce are expected to fuel the growth of the market. The key drivers identified are the changing lifestyle patterns of Indian consumers, expanding urban middle class population, rising health consciousness, and the need to reduce overall energy cost in the economy.
In the beverage packaging segment, significant growth is in the forecast. Currently, Indian aluminium beverage can market is valued at around US$2 billion, and is logging 21% growth each year.  Beverage majors like Coca Colahave announced to introduce aluminium bottles in the Indian market in the next three to four years to sell aerated drinks. Foreign brands like Rexam and Can-Pack have also forayed either through direct investments or joint ventures. However, there are challenges galore in the subcontinent: Low installed capacity comes in the way of domestic production increase; and then there are increased tax rates under the newly introduces Goods and Services Tax (GST). Fizzy drinks attract 40% tax under GST and beverages based on fruit pulp or fruit juice have been put in the 12% tax slab.
Lack of domestic capacity is a challenge for the aluminium foil industry as well. Plus, there are cheap imports from countries like China. Increased imports of low-cost aluminium foil have till now been jeopardizing the growth of the Indian foil manufacturers. But recently India's Directorate General of Anti-Dumping and Allied Duties (DGAD) have come to the rescue of the sector levying anti-dumping duty against aluminium foil imported from China.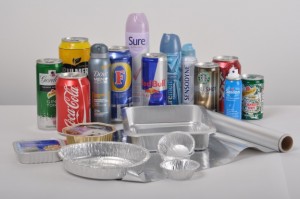 India remains to be one of the key producers of aluminium foil in the Asia-Pacific region. Pharmaceutical packaging is one of the major applications followed by liquid packaging, laminated tubes, and a variety of food and non-food packaging applications. Finstock is the major industrial application finding use in automotive air conditioners, heat exchangers, domestic air conditioning. The sector will continue to grow driving the demand for aluminium flat rolled products.
Consumer Durables
Consumer Durables though constitutes a small part of the Indian aluminium end user market, is expected to reach US$20.6 billion by 2020, surging from US$12.5 billion in 2015. Potential application areas include LPG cylinders, oil tankers, refrigerated vans, fuel tanks, and lightweight agri-implements. The downstream aluminium makers need to develop customised products for Indian kitchens and ensure their compatibility with the cooking practices.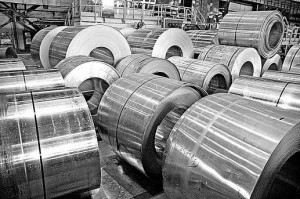 Customer centricity remains the essence of India's aluminium FRP sector strategy at the moment. The R&D efforts in this area are focused towards new product introduction in line with customer expectations and improving the quality and life of the existing products through constant research. This along with government facilitation can help build a lean, sustainable downstream aluminium sector in the years to come.
Like this Article? Subscribe to Our Feed!