After the relaxed holidays, lets gear up for the most trending events from all over the world. This article will inform you on what's happening in the aluminium market and what is in store for you in the exhibition halls and conferences. Number of aluminium events taking place in the month of January, which will be relevant for the people from the entire aluminium value chain.
We have listed some major events which includes 66th Indian Foundry Congress, ALUMINUM SYMPOSIUM 2018, Global Automotive Lightweight Forum 2018, and MRAI 5th Indian International Metal Recycling Conference to name a few.
Industrial Engineering Expo- IEE 2018
Date: 5th Jan – 8th Jan., 2018
Location:Labhganga Exhibition Center, Near Radisson Hotel, Indore, Madhya Pradesh, India.
IEE 2018, a leading engineering event, will deliver real opportunities for the businesses to showcase products & services to key audiences. It is a great business platform with enormous opportunity where participants will be rest assured will be great response at the hand. Exhibitor product profile includes Engineering & Manufacturing such as auto components, automation & robotics, bearings, castings & forging, Raw Material, Packaging and many more.
66th Indian Foundry Congress
 Date: 10th – 12th January, 2018
Location: Gandhinagar, Nr. Ahmedabad, Gujarat, India.
Indian Foundry Industry enjoys a status of the second largest producer of cast components in the world with about 10 million tons production per annum. The summit will be a meeting place for casting manufacturers, foundry suppliers, casting buyers and entrepreneurs to explore new avenues in the industry and showcase their capabilities.
ALUMINUM SYMPOSIUM 2018
Date: 14th – 16th January, 2018
Location: JW Marriott, Miami, Florida, USA
The Platts Aluminum Symposium 2018 provides great networking opportunities. The program is packed with important content: Hear from over 25 outstanding speakers including industry leaders and experts, Explore possible trade actions and the key international challenges for the aluminum industry, Hear a high-level panel on NAFTA and aluminum in the U.S., Canada, and Mexico, Explore the outlook for aluminum in the automotive industry, building & construction, containers, and more, Attend the exclusive Platts workshop on Hedging and Price Risk Management.
EUROGUSS – International Trade Fair for Die Casting
 Date: 16th – 18th January, 2018
Location: Nuremberg, Germany
The die casting sector will gather once again for EUROGUSS, the trade fair that puts the spotlight on the entire die casting supply chain. The product range shows innovative solutions for die casting processes such as aluminum die casting, magnesium die casting or zinc die casting. The event also focuses on topics like rapid prototyping, die casting machinery and material testing.
Around 600 international exhibitors will showcase their solutions to meet the latest requirements of the die casting industry. visitors will meet operators of die casting foundries, manufacturers of die casting machines and equipment and exhibitors from areas such as die casting moulds, furnaces and accessories, alloys, after-treatment of castings, release agents and operating materials, rapid prototyping, materials testing and quality control.
Global Automotive Lightweight Forum 2018
Date: 17th – 18th January, 2018
Location: Crowne Plaza, Shanghai, China
Global Automotive Lightweight Forum 2018 is China's most practical lightweight vehicle congress. The event offers automotive players a platform for performing, learning and networking. By gathering together 300+ leading international and domestic OEMs, T1&T2 suppliers and technique providers to tackle key questions of structure designing, advanced technical processing and lightweight material selection and application to help OEMs create the next generation of light vehicles.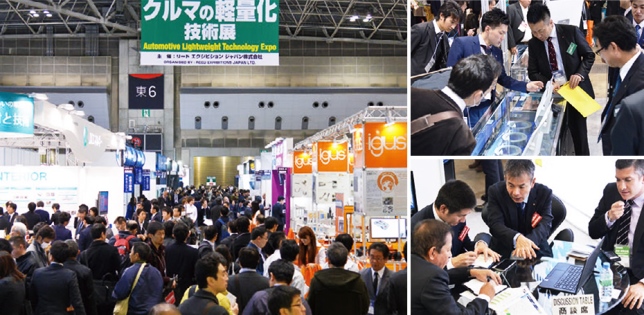 10th Automotive Lightweight Technology Expo
Date: 17th – 19th January, 2018
Location:  Tokyo Big Sight, Japan
Automotive Lightweight Technology Expo is the world's largest exhibition for the advanced automotive technologies. The trade show is for all professionals engaged in automobile development.
AUTOMOTIVE WORLD is a combination of exhibitions & conferences covering important topics in the automotive industry such as automotive electronics, connected car, autonomous driving, EV/HEV/FCV, lightweight and processing technology, etc.
MRAI 5th Indian International Metal Recycling Conference
 Date:  17th – 19th January, 2018
Location: Hotel Grand Hyatt, Goa, India
Metal Recycling Association of India is the biggest opportunity for individuals to introduce their business in the International Market. More than 1300 delegates are expected to attend this conference from the world over.
The MRAI conference will deliver comprehensive market-driven information on metal recycling in India and will focus on several aspects of both the ferrous and nonferrous scrap trade in India.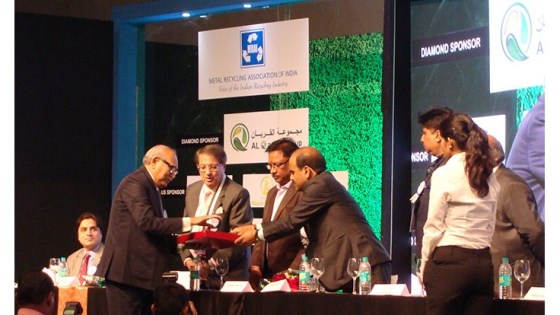 Polyclose 2018
Date: 17th – 19th June, 2017
Location: Ghent, Belgium
Polyclose 2018 is one of the biggest European Fair for Window, Door and Facade Technology. The exhibitors will exhibit their latest and advanced products and services such as Access control, Fasteners, Protection films, Alu decoration, Gates, PVC, Aluminium, Glazing, Recycling, Aluminium systems, and others.
IMTEX FORMING -2018
Date: 25th – 30th January, 2018
Location: Bengaluru, India.
IMTEX FORMING -2018 is organized by Indian Machine Tool Manufactures Association. IMTEX FORMING 2018 will be a significant exhibition for South East Asia with the presence of leading national and international manufacturing firms from the metal forming sector. The event will attract Indian and foreign exhibitors who would offer a range of technologically innovative manufacturing and engineering products and applications.
Like this Article? Subscribe to Our Feed!