Four months from the current year (2019) have passed, and here we are to take an opportunity to retrospect the notable developments and phenomena that occurred across the downstream aluminium sector in the said period of time. The increasing demand and use of downstream aluminium across the globe, including China, in various industries like the construction, packaging, and transportation was one of the most significant things that grabbed our attention in the first four months. The enthusiastic purchase kept the downstream aluminium pricing low and resulted in weak inventories, especially in China. Some new projects and expansions were spotted as well across the world, while the news of cyber-attack in March and fire hit in April at Norsk Hydro's extrusion facilities took the internet by storm. This caused operational challenges to parts of the production facilities, as well as financial losses.
Potential projects in India:
In the year last, Nalco's chairman cum managing director Tapan Kumar Chand had noted that aluminium consumption in India could double to 7.2 million tonnes in the next five years from the then existing level of 3.6 million tonnes, and if indigenous downstream aluminium unit lacks attention, then its import may worth around US$5 billion.
Following this, in January 2019, IPICOL MD Dr. Nitin Jawale showcased the aluminium downstream business ecosystem at INCAL in Odisha and outlined the strategic advantages that the State offers to investors to set up downstream units in aluminium. Industries Department Principal Secretary and IPICOL Chairman Sanjeev Chopra said, "Odisha is now among the top three investment destinations in India and the number one state when it comes to the investment implementation rate."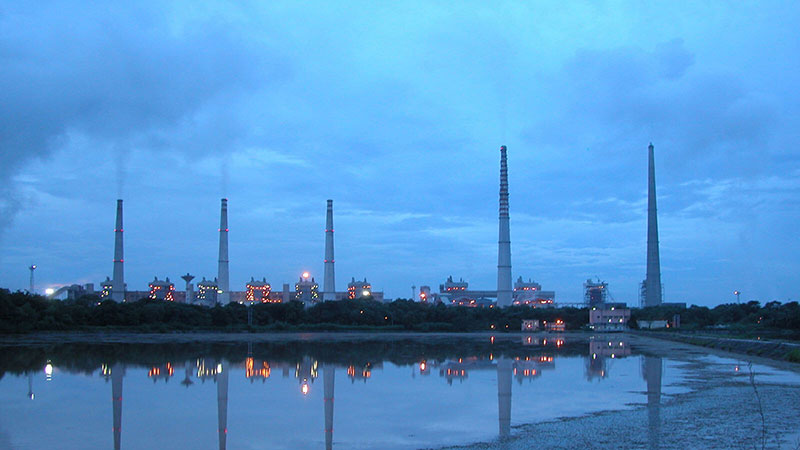 An update came in the same month that the Odisha government is on course to offer a land parcel of 188 acres to the National Aluminium Company (NALCO) for its proposed downstream complex at Kamkhyanagar in Dhenkanal district. The company in 2018 had proposed to set up a downstream complex with facilities for aluminium foils, rolled products and extrusions, with a combined capacity of 1,70,000 tonnes per year, at an investment of INR 5,500 crore.
According to another report in February, Hindalco Industries is eyeing lithium in the minor mineral space for strengthening its aluminium business. Lithium is the most common alloy used with aluminium.
Projects in other parts of the world:
Several other countries also witnessed new projects and developments in the aluminium downstream unit during January-April 2019. In Australia, AMAG officially commissioned the operations at its newly constructed cladding station in February, which forms part of the "AMAG 2020″ expansion project.
Matalco Inc. a producer of aluminium extrusion and forging grade billet and rolling ingot slab, announced to invest $80 million to construct a new state-of-the-art billet manufacturing facility in Wisconsin Rapids, Wisconsin.
In March 2019, Constellium announced that it is installing a new aluminium extrusion press to expand capacity at its plant in Singen, Germany.
The European Commission in the same month reportedly started an investigation on the proposed acquisition of Aleris by Novelis under the EU Merger Regulation to ensure availability of aluminium automotive body sheets at competitive prices.
In April, Montenegro-based aluminium company Uniprom started the construction of an aluminium billets production unit worth 15 million euro ($16.7 million) at aluminium smelter KAP's factory in Podgorica.
Besides, Uniprom's owner Veselin Pejovic said that the company is planning to open a production unit of silumin alloys worth 11 million euro within a few months, with a capacity of 30,000 tonnes per year.
Cost & stock affairs:
Amidst these new projects across the world, aluminium alloys (ADC12) price in China had been on the downside trend during January-April 2019, found Shanghai Metals Market. The price at the beginning of the year from January 2 to January 11 was at RMB 14,850 per tonne, which then dropped to RMB 14,800 per tonne on January 14 and continued at it until went up to RMB 14,850 per tonne again on January 21. The next change in price was on February 1 to RMB 14,800 per tonne and then on February 21 to RMB 14,850 per tonne until February 29. This indicates that in the first two months of the year, the aluminium alloys price kept switching between RMB 14,800 per tonne and RMB 14,850 per tonne, while the next two months, the aluminium alloys (ADC12) price ranged between RMB 14,750 per tonne and RMB 14,650 per tonne. This means the alloy price dropped month on month during January-April 2019.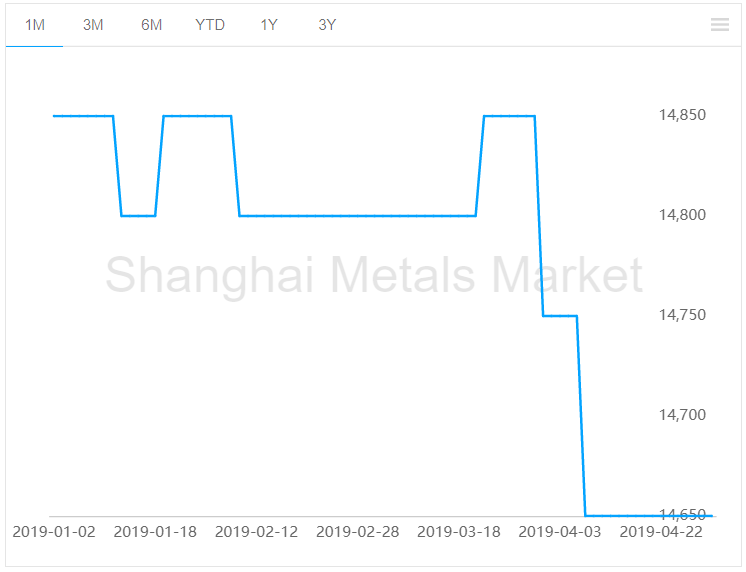 Aluminium billet stocks in China between late January and mid-February recorded consecutive week-on-week rises from 80,700 tonnes to 87,700 tonnes and then to 110,200 tonnes and 169,300 tonnes, perhaps because of which the price showed no sign of improvement during the said period of time. The primary reason behind this continued increase in billet stocks was lowered consumption after the Chinese New Year break.
But post that when the billet stocks began to decline from late February, the alloy price still refused to grow in China. On February 21, the billet stocks declined to 164,500 tonnes and continued declining until they reached 98,600 tonnes, as of April 18. The lowered price of alloy bolstered billet consumption in the market and that in turn, led to plunging stocks. Limited arrivals to warehouses were also one of the reasons for billet stocks decline.
Market updates:
While the demand and use of downstream aluminium found increased in the first four months of 2019, Aleris Corporation recorded an improved adjusted EBITDA in Q1 2019 to US$85 million compared to US$54 million in 2018, primarily driven by improved rolling margins and favourable metal spreads.
Sean Stack, Aleris Chairman and CEO said, "We are off to a strong start this year with record first quarter Adjusted EBITDA, significant growth in aerospace and continued growth in commercial shipments from our new automotive assets in North America."
"With our multi-year aerospace agreements in place and committed automotive volumes in North America, we expect to continue this momentum in the second quarter," he added.
Novelis Inc., the world leader in aluminium rolling and recycling, posted net sales increased 1 per cent YoY to come in at 3.1 billion for the fourth quarter ended on March 31, 2019. The increase was driven by higher total shipments of flat rolled products by 8% to 870 Kilotonnes.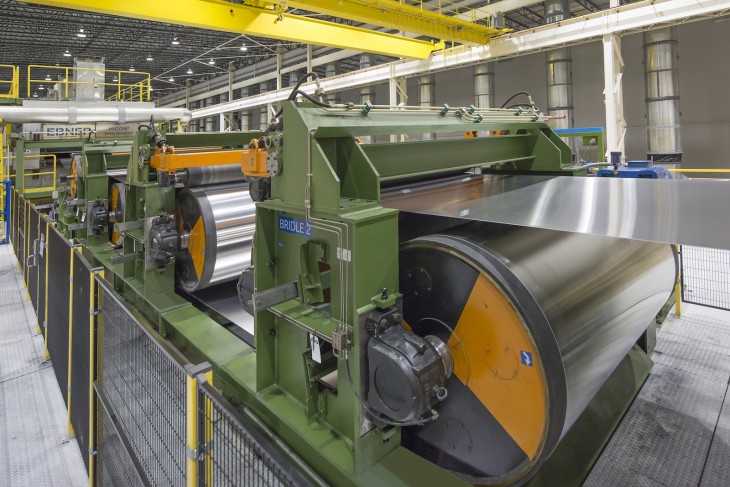 Hydro's production performance in Q1 2019 reportedly fell, however, reflecting the continued Alunorte curtailment and the recent cyber-attack that disrupted production putting up a number of operational challenges, primarily in Extruded Solutions business.
Amidst all this, Purso Group Oy, a Finland-based company that processes aluminium into profiles and components as well as building and lighting systems, purchased the share capital of the Dutch company Nedal Aluminium B.V. Nedal Aluminium in January. B.V. Nedal Aluminium develops, produces and sells aluminium profiles and lighting columns.
In the same month, Endurance Overseas Srl., Italy, a subsidiary of Endurance Technologies Ltd and the special purpose vehicle for strategic overseas investments, has acquired Fonpresmetal Gap SpA (Fonpresmetal) for 8.16 million euro. Fonpresmetal had been a preferred supplier for highly complex aluminium die casting parts to Endurance SpA.
In the meanwhile, Braidy Industries has projected the demand for aluminium flat-rolled products in North America to grow nearly 5 per cent annually through 2022, while aluminium foil and auto sheet demand, in particular, to rise 12.6 per cent to 900,000 tonnes and 78.6% to 1.245 million tonnes.
New ventures & developments:
Etem Bulgaria, a wholly-owned subsidiary of Belgium-based holding company Viohalco, in early January decided to divide its extruded aluminium profiles manufacturing business and the additional processing of aluminium profile for the automotive industry into two units and said that it would enter into an investment agreement with Spanish car parts maker Gestamp. Per the agreement, the joint ventures will focus on the extrusion and processing of aluminium profiles for the automotive industry, investing around 30 million euro.
Constellium N.V., on the other hand, started supplying front Crash Management Systems and other aluminium structural components to the new Mercedes-Benz A-Class from its plants in Gottmadingen, Germany, and San Luis Potosí, Mexico. Alcatel Submarine Networks (ASN) also revealed about its supply of aluminium conductor cable for submarine networks.
According to a report in February, Constellium supplied aluminium structural components for new BMW X Model Sports Activity Vehicles.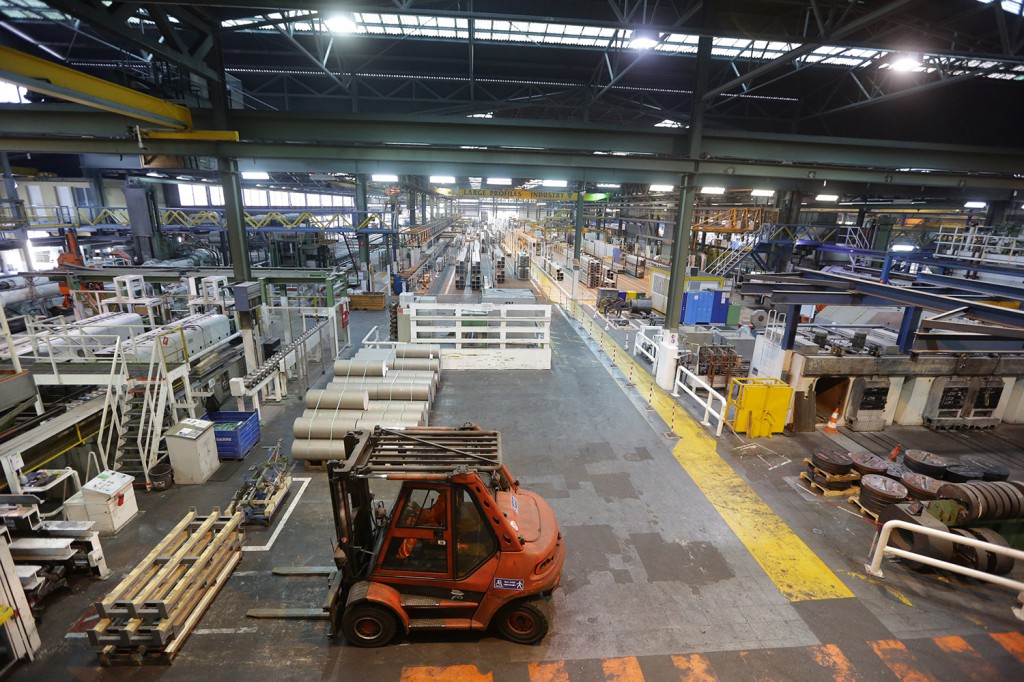 Gränges, a supplier of rolled aluminium products for heat exchanger applications and other niche markets, announced ambitious and clear long-term sustainability targets to increase its contributions to global sustainable development and secure future competitiveness and growth.
Aludium, a leading manufacturer of flat rolled aluminium products and a part of the Atlas Holding Group, announced organisational restructure in the company effective from Monday, April 1. Markus Plakolm joined as the Vice President of Manufacturing and Alberto Ruiz joined as the Director of the Amorebieta plant.
Novelis, Inc. celebrated the completion of a US$4.5 million investment at its facility in Warren, Ohio on April 15. The facility specializes in coating application on rolled aluminium sheets which are then used for the production of lids for the tops of aluminium beverage cans.
Tenova, a company in the Techint Group specialising in solutions for the metals and mining industries, bagged a new contract from Henan Tongren Aluminium Co. Ltd. for continuous annealing and chemical pre-treatment line for processing aluminium strip coils. Automotive and aerospace are the two main sectors that will use these alloys.
Conclusion:
It can be thus, concluded that aluminium downstream sector has been eventful across the world in the first four months of the year with multiple developments, joint ventures, projects, and acquisitions. But amidst all these, the aluminium alloy price in China remained sluggish, which, however, encouraged consumption across the major markets. That again resulted in a continued decline in billet stocks. Limited arrivals to the warehouses were also another reason for the incessant plunge in billet stocks.

Projection:
Downstream aluminium consumption is estimated to rise ahead with the increasing demand in various industrial sectors including automotive, construction and architecture. Innovation is likely to cross our path too with some notable joint ventures and acquisitions.
In the meanwhile, Hilde Merete Aasheim, the new President and CEO of Hydro has started taking several measures including restructuring and reviewing rolled products business area to boost the company's profitability and accelerate its drive to become a leading provider of advanced, low-carbon products and solutions.
However, it is to see what impact the United States' possible 25 per cent tariff on imported cars and car parts will bring on the aluminium industry in the coming time, since automotive sector is one of the major aluminium consuming areas.
Like this Article? Subscribe to Our Feed!