Aluminium conferences and events across the globe every month never fail to keep us engaged. The month of May is not an exception either. A long list of events from the aluminium value chain is already lined up this month and guaranteed to evoke interest among aluminium key players and enthusiasts. The events are sure to give an opportunity to the exhibitors, delegates and visitors to create an excellent networking opportunities and stay abreast of technology developments.
Here, we have listed the major events which include Future Aluminum Forum 2018, Metal + Metallurgy China 2018 and METALTECH – 24th International Machine Tool & Metalworking Technology Exhibition among others. Let's check out some of the events worth going to.
1. 2nd Bauxite Residue Valorisation and Best Practices conference 
Date: May 7, 2018 - May 10, 2018
Location: Athens, Greece.
The goal of the conference is to attract a number of researchers around the world and promote the most realistic and scientifically sound solutions for bauxite residue. Ideas those are novel and exciting in the framework of industrial symbiosis, which can exploit the potential of Bauxite Residue as a secondary resource. The conference aspires to cover the whole chain of bauxite residue, from production to applications
2. Windorex + Glass & Aluminium Oman 2018
Date: May 7, 2018 - May 9, 2018
Location: Muscat, Sultanate of Oman
The three-day expo will be the central meeting place for global manufacturers and distributors of window, door, glass, aluminium and facade products to network and develop business leads with the buyers of construction products. The exhibition is an International Exhibition for Windows, Doors, Glass, Aluminium, Facades & Sun Protection Systems.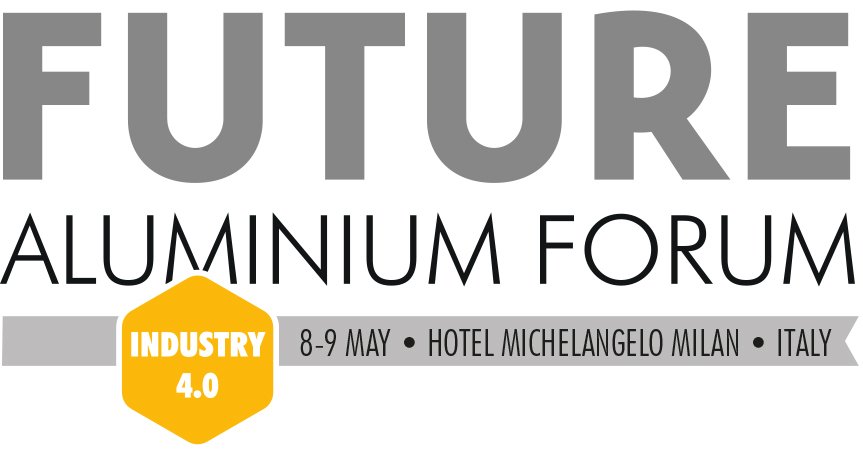 3. Future Aluminum Forum 2018
Date: May 8, 2018 - May 9, 2018
Location: Milan, Italy 
The Future Aluminium Forum discussions will highlight how Industry 4.0 and 'smart manufacturing' will revolutionise aluminium manufacturing and processing and analyse the benefits of implementing Industry 4.0 architecture in the aluminium value chain.
Speakers from academia, across the aluminium value chain and the technology providers will explain key concepts behind the digitalisation of aluminium manufacturing; as well as covering the importance of cyber security, the role of human beings in the factory of the future, autonomous equipment and the all-important process safety and control.
4. Determining the Strength of Aluminum Extruded Members Seminar
Date: May 14, 2018 - May 16, 2018
Location: Chicago, IL, USA
This course is co-located with Extrusion Design University-EDU '18 in Chicago.EDU '18 is a new 2-day event that features educational presentations delivered by AEC members and others focused on expanding aluminium extrusion knowledge. The event will bring together industry experts who understand extrusion design and production processes with designers, engineers, and specifiers who are interested in honing their knowledge and understanding of aluminium extrusions.

5. Metal + Metallurgy China 2018
Date: May 16, 2018 - May 19, 2018
Location: Beijing, China
Metal + Metallurgy, the largest exhibition in the equipment manufacturing industry in Asia and the second largest in the world, is an exciting opportunity for Chinese and overseas elites to communicate and collaborate, as well as to enhance the brand value.
Besides the exhibits of foundry, metallurgy and industrial furnaces, cast parts, refractory materials and ceramics, which are widely used in auto, machine tools, shipbuilding, engineering machinery, rail transit and other manufacturing areas, are introduced to the exhibition. In this way the downstream market is expanded and the service range is broadened. Metal + Metallurgy covers the whole chain from raw materials, to production flow and to finished products.
6. 9th World Aluminum Raw Materials Summit 2018
Date: May 17, 2018 - May 19, 2018
Location: Jinan, Shandong, China
The key focusses for this year's summits are: New looming demand for imported bauxite in China, Rising global bauxite supply and fiercer competition, Regular environmental protection inspection in China. Over 300 delegates from around the world are expected to attend the summit.

7. METALTECH – 24th International Machine Tool & Metalworking Technology Exhibition
Date: May 23, 2018 - May 26, 2018
Location:  Putra World Trade Centre, Kuala Lumpur, Malaysia
The trade show is Malaysia's largest exhibition for the metalworking and machine tool industries. The four days exhibition will feature a series of seminars as well as the business matchmaking service that will provide bene­ficial meeting opportunities for all participants. The trade show will feature some 3,000 latest technologies from 9 specialized profiles.
8. 2018 World Recycling Convention & Exhibition
Date: May 28, 2018 - May 30, 2018
Location: Barcelona, Spain
Bureau of International Recycling (BIR's) twice-yearly conventions are the highlight of the global recycling events calendar.
The conventions are designed to give companies and individuals in the recycling industry the opportunity to make new contacts in a truly international environment: BIR brings together more than 70 nationalities from around the world, creating excellent networking opportunities and a great place to build partnerships, Follow industry trends: BIR conventions provide analytical commodity information and market forecasts, keep up-to-date on international legislation affecting trade, Stay abreast of technology developments: BIR conventions feature an international exhibition of key recycling machinery/equipment and services.
Like this Article? Subscribe to Our Feed!