With the rising demand and application of aluminium in various industries such as construction, infrastructure, automotive and aerospace, key players in the industry seem to be largely enthusiastic about enlightening people on business models and technologies adopted by the aluminium industry through various events across the world. August and September, which otherwise happen to be a bit lull in the aluminium sector, are also presenting a series of events and gatherings this year to keep the industrialists and aluminium enthusiasts updated with the recent happenings in the industry.
Let's go through the list now and plan for the visits in advance!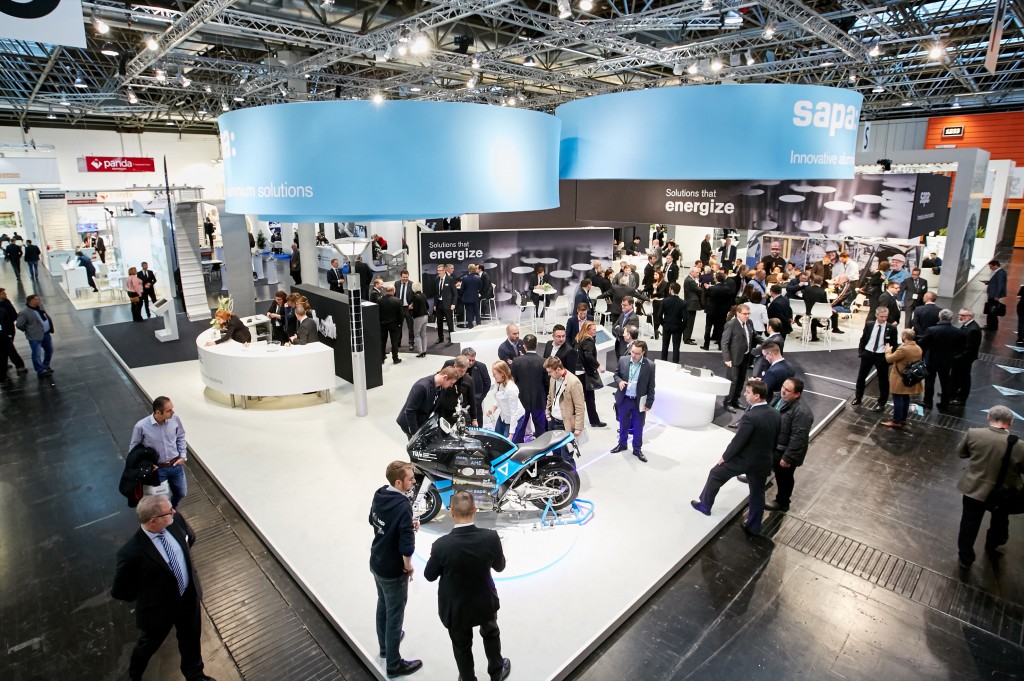 1. GLASS EXPO 2018 – THE FINEST SHOWCASE OF GLASS AND ALUMINIUM
Date: 15th August to 18th August
Venue: Johannesburg, South Africa
This 3-days event is the definitive showcase for the full spectrum of building, construction and related industries, where it brings together all the who's who of the industry. This in fact, is the ideal platform for exhibitors in the glass, aluminium, and window industries to launch the latest products and services to a discerning audience. So, if you were looking for an event which could give you the right opportunity to create new customer base or launch new products related to above mentioned industries, then it's not too late yet to plan your visit.
2. 7th Annual Global Automotive Lightweight Materials Summit
Date: 21st August to 23rd August
Venue: Detroit, USA
After the six consecutive successful years, Global Automotive Lightweight Materials Summit returns to Detroit with its 7th edition offering design solutions, material strategies & lightweighting insights.
Participants are sure to benefit from new agenda topics and themes that would necessarily reflect the evolution in new generation vehicles, including how the design and technical challenges posed by EVs are overcome.
3. One Day National Seminar on "Aluminium in Extrusion: Next generation, New Innovations"
Date: 23rd August
Venue: Bengaluru, India
Bengaluru, which is already known as a famous hub of technology, is going to witness a seminar on aluminium extrusion this year. The event is ideal for those who want to gather information about the latest applications and innovations of aluminium extrusions. The focus will be on transport and B&C segments in particular; while at the same time would highlight the challenges that come from other materials.
4. Minerals Metals Metallurgy & Materials 2018
Date: 29th August to 31st August
Venue: Pragati Maidan, New Delhi
This international trade fair, attended by both national and international participants, offers an ideal B2B platform for people associated with minerals, metals and materials industries. It gives an excellent opportunity to showcase products and services and forge meaningful business partnerships. You can interact with luminaries from practically all corners of the globe, promote your businesses, and cumulate information on latest developments and innovations in the industries from high level technical conferences and presentations at this event.
5. 8th International Aluminum Congress and ExpoAlumínio 2018
Date: 3rd September to 5th September
Venue: São Paulo, Brazil
This 3-day expo is organised in Brazil every year aiming to bring together aluminium experts from all across the globe including students and researchers. It highlights the newly-launched products, services, equipment, and major technological innovations in the aluminium industry and at the same time ensure to help you develop your business contacts and increase visibility of your brand.
6. 7th International IBAAS Symposium 2018
Date: 5th September to 7th September
Venue: Mumbai, India
International by its name, this event welcomes scientists, engineers, entrepreneurs, equipment manufacturers, and representatives of aluminium industries from all over the globe. Anybody looking for an innovative platform and unique experience to enlighten yourself on bauxite, alumina, primary aluminium or secondary aluminium sectors, then rest assure that this event will not disappoint you even by a bit.
7. Alumina 2018, the 11th AQW International Conference
Date: 9th September to 14th September
Venue: Queensland, Australia
The 2018 edition of AQW International Conference in Australia is expecting to attract 300 industry producers and suppliers from all around the world. This event takes place at an interval of every three years and brings along with it latest information on the production process of alumina from bauxite, including optimisation of raw materials & energy use and the adoption of new technology for the processing. So, save your date now if you wish to attend this event and update your knowledge on alumina production process and also network it to your business.

8. X International Congress And Exhibition Non-Ferrous Metals And Minerals
Date: 10th September to 14th September
Venue: Krasnoyarsk, Russia
This event takes place every year in the beginning of September and conducts an intensive programme including workshops, round table discussions, seminars, and conferences on metallurgy. Like every year, this event will certainly give a memorable opportunity to demonstrate your metallurgical products and services and create potential client list.
9. 6th Australasian Aluminium Extrusion Conference
Date: 10th September to 12th September
Venue: Melbourne, Australia
Australasian Aluminium Extrusion Conference enjoys a status of one of the leading aluminium extrusion conferences in Australia, where the top notches of the industry get an opportunity to rub shoulders with each other and discover, learn, and celebrate the future together. It also gives a unique opportunity to the suppliers for showcasing their latest technology and innovations, while addressing technical as well as commercial areas vital to the industry, for both primary and recycled aluminium.
10. 33rd International Aluminium Conference
Date: 12th September to 14th September
Venue: Berlin, Germany
Internal Aluminium Conference has gained a huge popularity over the past 32 years and this year it is going to organise a 33rd edition. Exclusively dedicated to the aluminium market, this gathering attracts almost 400 attendees every year from the entire aluminium value chain industry, where they can share business knowledge and industry related information with each other. If you are also associated with the industry as a buyer, seller or trader, this conference is a must visit to find a competitive advantage with the right contacts and the right market intelligence.
So, now when you know which event is offering what, plan your visit soon to uplift your business opportunity and increase brand value before hundreds and thousands of who's who in the aluminium industry. To know about the rest of the upcoming events in September, stay tuned to AlCircle's blog section.
Like this Article? Subscribe to Our Feed!