As we said earlier, with the rising demand and application of aluminium in various industries, there are increasing numbers of events taking place across every nook and corner of the world. In our last blog, we had updated you on some of the global events in August and September. But the list does not end there! There are a lot more events awaited you this month which are sure to lend the right amount of exposure to your brand and apprise you of the latest developments in the aluminium and other non-ferrous metals sector.
Now, let's get started and take a quick look at the remaining events in September.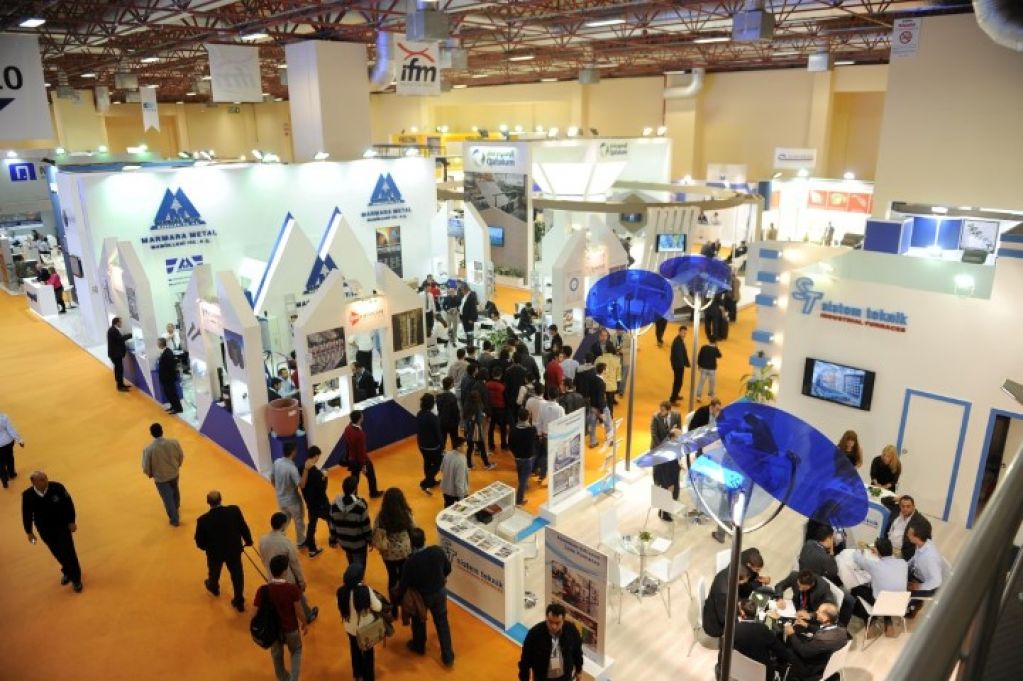 Expo Aluminio 2018
Date: 18th September to 20th September
Location: Sao Paulo, Brazil
This international aluminium exhibition brings together the key players of the entire aluminium value chain and creates a major opportunity to come in contact with valuable brands in the industry. It is known to serve as the perfect platform to witness and experience the industry's most innovative technological developments.
This year, the event will be attended by professionals from various legs of the aluminium industry, as well as from the other sectors such as packaging, civil construction, transportation, machinery and equipment, consumer goods and others.
So, if you wish to attend this worthwhile gathering, delay no more and start planning the trip right away.
Metal AP 2018 – Asia-Pacific Metal Industry Exhibition
Date: 19th September to 21st September
Location: Bangkok, Thailand
This 3-day event assures to give a complete insight into the latest developments in the foundry, metallurgy, industrial furnace and heat treatment etc. based on Southeast Asia market, including India and the entire pan-pacific region. The event is to be supported by some renowned international industry associations such as Thai Foundry Association, Korea Foundry Society, Japan Foundry Engineering Society, Hanoi Association of Foundry & Metallurgy, Taiwan Foundry Society etc. and thus, expected to receive footfalls of some key players of the industry. So, miss not this opportunity to present your products and business ideas before the aluminium giants.
AZ China's 6th Biennial Conference Aluminium and raw materials
Date: 19th September to 21st September
Location: Shanghai, China
This year, AZ China is going to host its sixth biennial conference where it will present the world of aluminium and raw materials before you. Like every year, it will share with you the latest trends in the industry, the most learned opinions and the best thinking but in a more innovative format. If you wish to get a better understanding of the market dynamics, especially in China, then this should top your to-do-list in September.
73rd World Foundry Congress
Date: 23rd September to 27th September
Location: Krakow, Poland
The World Foundry Organisation in Poland has been organising this event for over a quarter of a century where they arrange for exciting exhibitions and international trade fairs to offer an opportunity to stay updated on the current strategies and technologies adopted by the mining industry. Over a period of time, this event is no more limited to an industrial gathering but has become a cultural and aesthetic experience for the visitors. This time, WFO sessions will take place in a modern convention centre with a view of the Royal Castle in Krakow.

22nd International Fair of Technologies for Foundry METAL
Date: 25th to 27th September
Location: Kielce, Poland
This event has always promised to be the greatest and grandest ever, and this year is sure not to be an exception. This is one of the most record-breaking events for foundry metal and aluminium & nonfermet, recycling and control-tech that brings together exhibitors, co-exhibitors and companies' representatives from 451 organisations and 30 different countries to share latest phenomenal developments, productions, and plans across the sector. So, whether you intend to present your product or garner knowledge in relation to to foundry metal and aluminium, then don't miss this chance!
Aluminium & Nonfermet 2018 – The 15th International Fair of Aluminium & Technology
Date: 25th September to 27th September
Location: Kielce, Poland
Companies associated with aluminium processing will constitute the largest group of exhibitors and the key highlight of the presentations will be die-casting of aluminium and other non-ferrous metals. The expo will also apprise you of new techniques and technology in the metal industry, non-ferrous scrap and waste, health and safety issue in the industry, protective clothing, and the latest equipment used.
Like this Article? Subscribe to Our Feed!