Aluminium Bahrain B.S.C. (Alba) is the world's largest aluminium smelters ex-China with a production of 1,365,005 metric tonnes (2019). Listed on both the Bahrain Bourse and London Stock Exchange, the Company's shareholders are Bahrain Mumtalakat Holding Company (69.38%), SABIC Industrial Investment Company (20.62%) and the General Public (10%).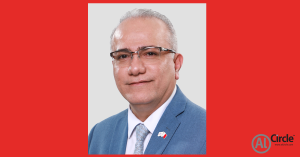 Established in 1971 as a 120,000 mtpa smelter, the Alba plant comprises six reduction lines, five power stations, four cast houses, four carbon plants, a dedicated 550,000 mtpa coke calcining plant, a water desalination plant and fume treatment plants along with other ancillary facilities.
Alba's product portfolio comprises high-grade aluminium and Value-Added Products that include standard and T-ingots, extrusion billets, rolling slabs, properzi ingots and molten aluminium. Alba has a diversified customer-base across the world.
Alba has carved an enviable reputation in Safety, and over the years, has won many regional and international accolades for its Safety, Health, Environment practices such as awards from British Safety Council, Gulf Aluminium Council, Royal Society for the Prevention of Accidents (RoSPA) etc. In 2019, Alba's Safety performance soared with the Company not just topping 15 million working-hours without Lost Time Injury (LTI) on 21 December 2019 but also achieving Zero Lost Time Injuries (LTIs) for the first time in its history.
Alba's Health, Safety and Environment Management Systems reflect the best international procedures and practices. The Alba plant is certified to the Health and Safety standard ISO 45001:2018 in addition to the upgrade of its Environmental Management System standard ISO 14001:2015. Alba's operational, safety and management practices have been recognized  and certified by international performance bodies — Aluminium Stewardship Initiative (ASI) Performance Certification (2020); Bronze Medal by EcoVadis (2020); and Automotive Quality Management System – IATF 16949: 2016 Standard (2018). Alba has recently won 5 major international awards from National Safety Council – USA.
Alba is one of the leading philanthropic companies in Bahrain with CSR engagements that are directed towards making a positive contribution to the society. Being one of the blue-chip assets of the Kingdom of Bahrain, our aim is to lead the fields in sustainability via our contributions to the Social, Civic, Environmental and Economic fronts of the community we serve.
The Line 6 Expansion Project
Alba embarked on the Line 6 Expansion Project with an aim to bring profitable growth to Alba, contribute further to the economic diversification of the Kingdom and increase the Kingdom's competitive standing on an international level.
With a CAPEX of c.US$3 billion, the Line 6 Expansion Project was the largest brownfield expansion in the region and is expected to add 540,000 metric tonnes to Alba's name-plate capacity. This Project will bring Alba's total production capacity to 1.54 million metric tonnes in 2020.
The Project comprised: construction of sixth pot line utilising EGA's proprietary DX+ Ultra Technology, a 1,792 MW Power Station (Power Station 5) and other industrial services.
Construction of the Line 6 Expansion Project commenced in October 2016; 106 pots in Line 6 were started on 26 March 2019 followed by another 106 pots on 18 April 2019. Alba Potline 6 was commissioned on 13 December 2018 with the delivery of the First Hot Metal. The Project was inaugurated on 24 November 2019 by Majesty King Hamad Bin Isa Al Khalifa the King of the Kingdom of Bahrain.
Like this Article? Subscribe to Our Feed!