As 2016 comes to a close, we are thinking about one and only one thing – how to make AlCircle more useful for our users. This year has been nothing short of phenomenal for us. We grew multiple times in traffic, published different types of news, blogs, moved from old homepage to our newly designed homepage where we have featured our services more effectively. And our focus remains on bringing in more technological innovations while continuously striving to improve upon our user experience side by side.
As we enter the last few days of the year, and we get your opinion on all the aluminium events, news releases that we've witnessed so far in 2016, moving on from LME SME aluminium prices, news, events, we now focus our discussion on how to increase the acceptance of digital medium in the aluminium industry.
Please note, I am not going to use any hard-core technical terms here, so that it's an easy read for all.
Digital media initiatives taken for AlCircle in 2016 include:
New Homepage designing
Special emphasis given on social / digital media
AlCircle Daily and an interactive dashboard in easy-to- use widget format
A New Year gift for you – surprise!
New Homepage Design
You never get a second chance to make a first impression; that's why your homepage is undoubtedly one of the most important web pages on your website. And that's why we at AlCircle made our website's homepage design brilliant instead of blah. And while doing that we always kept in mind that it takes more than just looks alone, it also has to work well. Our new homepage was accepted well among our users, and there it continues to increase our site interaction.
While designing AlCircle new homepage, we utilized a combination of the following elements:
1) It clearly answers "Who is AlCircle", "What AlCircle does", and "What can you (the users) do here".
2) It's dynamic – so, every time you check in you get to see changes, like the Top (right) News of the website!
3) It communicates a compelling value proposition.
4) It's optimized for multiple devices and usability.
5) It includes strategically placed calls-to-action (CTAs).
6) It resonates with the target audience.
7) It employs great overall design elements.
8) It boasts a tightened data security level.
While we designed our new homepage we emphasized on things like importance of building trust, communicating value, and navigating visitors to the next step. As such, AlCircle homepages effectively uses layout, CTA placement, whitespace, colours, fonts, site navigation, site search – ensuring site search results are relevant, page loading speed and other supporting elements.
AlCircle's new homepage is easy to consume. Our technical team makes it easy to scroll and read, and that's exactly what this site does. It almost unfolds like a story guiding visitors to the next logical step.
While we talk on the Digital medium's acceptance by industry, one important aspect is data security. Data security is an ongoing journey, not a one-stop destination. And yes, at AlCircle, we are committed to providing high level of data security (both for Securing Data and Mobile Data Security). We provide all the necessary security measures and processes on an ongoing basis, and in future too, we'll walk the extra mile to make sure both the website data and your data is always flawlessly secure.
Special Emphasis on Social / Digital Media
Why is it necessary? Social/digital media marketing and data analysis are the two integral parts of doing business in the new millennium. They form a platform, by using which anyone can easily reach out to their audience.
How AlCircle is doing it? At AlCircle we post interesting content in our newsletter and then share it on the social media channels on a daily basis to engage online users. Sharing the content on social media makes our posts all the more powerful and effective. We have our own personal touch and analysis algorithms in place to come across, so that the industry audience knows what exactly to expect from AlCircle's updated aluminium news. Plus, it also brings out our personality as a trusted Aluminium knowledge-sharing brand. We make sure that the content we share is backed by proper day-to-day analysis so that they yield the results that aluminium industry users usually seek.

We leave no stone unturned to make our presence felt on popular digital channels  by putting  special emphasis on social sharing testimonials. Just like the daily newsletter, AlCircle experiences a good user engagement on LinkedIn, Twitter, Facebook, YouTube from different types of users from the industry, also belonging to varied age brackets. Recently, one of our posted interviews (Interview URL) was mentioned by the aluminium industry leader Vedanta (mentioned in the image above) on Twitter. The most popular search on Google for AlCircle in 2016 was "bauxite price per ton", followed by "aluminium news" and "rolling mill machinery price".
While talking about acceptance of digital media and data analysis by aluminium industry, we saw how demand generation went mainstream and became an important priority for the aluminium industry leaders in 2016. In AlCircle, we also speak about customer loyalty and retention. Our back-end team works constantly on a number of solutions on the demand generation side, as well as on the loyalty side.
AlCirle Daily and Interactive Dashboard
The true value of AlCircle Daily and the dashboard comes from using it to get insights that move your business forward. This will definitely help you to unlock the value of crucial aluminium industry data.
| | |
| --- | --- |
| Sample copy of AlCircle Daily | Sample copy of AlCircle Weekly |
Lots of widgets added for more market data consolidation:
1)      Market Snapshot (LME, SME)
2)      Market Analysis
3)      SMM Aluminium Raw Materials Price
4)      Trade Focus: Import & Export Updates
5)      Market updates (Bauxite, Alumina, Primary Aluminium, Downstream Products, End User, Secondary Aluminium)
6)      Business Leads (To Buy and To Sell)
7)      Global Tenders (Recent Additions and Closing Today)
Digitization of AlCircle Daily ties the prediction together and provides some taxonomy for understanding the full range of aluminium market data. So, it sheds light on aluminium industry data at a deeper level for our users.
New Year Gift
For us, at AlCircle, our user is our extended family. So, it is only natural that we would do something special for our users to mark the arrival of New Year!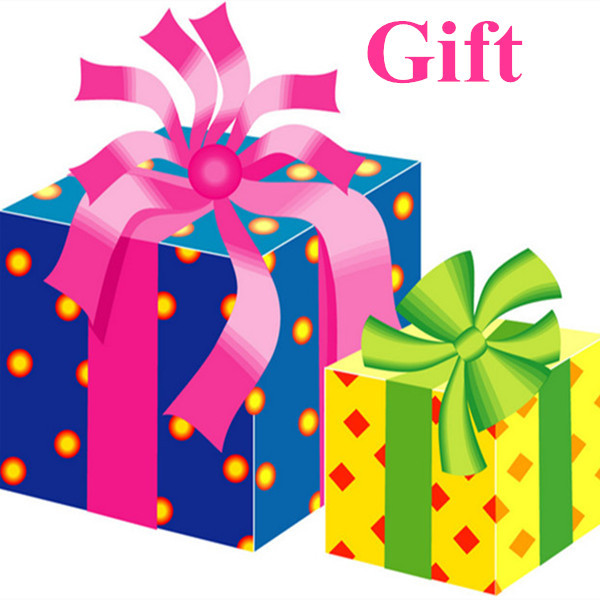 Don't worry, we are not thinking of doing a survey during this holiday season (although that would have been useful!). We are actually developing a new service to reach right on to our users' palm top, i.e.

How do you get AlCircle Mobile Alerts?
Well, it is quite simple! Here are the steps:
Click on the AlCircle Mobile Alert button – that will be featured on home screen very soon.
10 secs to fill up a form, and click Send.
You will receive a confirmation greeting message from AlCircle on your given WhatsApp number, to confirm your subscription.
Voila! It's that easy to do!.
Once you've subscribed, you will start getting daily updates on aluminium industry on the go. This small little New Year Gift from AlCircle is being readied especially for You.
Hope you'll enjoy the service. And if you like it, do leave gifts for us in the Comments section below!
This is just the beginning – we have only started scratching the surface of our vision. And we promise, 2017 is going to be even bigger – for you and for us. We assure our readers that our objective would be to continue with the technological innovations and striving to always improve the user experience.
I hope you found the resources useful. I can only thank you all for the love, support, feedback and suggestions you have provided so far. I also want to thank the Team AlCircle, our families, the unnamed volunteers who helped us relentlessly and our supporters for this phenomenal year. We couldn't have asked for a better year.
As I look forward, 2017 looks extremely exciting and happening for us. We just launched our New Homepage, AlCircle Daily, Recap 2016, aluminium social media awareness, analysis. Our Mobile Alert service will be launched soon, and there are several new digital initiatives being planned. You will see them shaping up during the year. We hope to hear more and interact more with each one of you and we hope to provide you with unmatched aluminium market updates through digital medium platform.
With that thought, wish you a very Happy New Year. Stay warm, enjoy the New Year eve with your family and friends, and keep following AlCircle!
In the meanwhile, if you have any suggestions / feedback, do share with me at sandip@alcircle.com.  If you have any questions, feel free to drop your comments below.
Like this Article? Subscribe to Our Feed!