The New Year has just unwrapped itself with a positive note for the global aluminium industry.  LME aluminium prices and premiums are settling down after a long period of volatility. The industry is preparing itself for an eventful year ahead hoping to uncover new business opportunities during major aluminium events.
Asia is going to play a major role in the coming year in the upstream sector.  The production base for primary aluminium is slowly shifting to Asia and the market remains in the West.  After a number of international trade forums, the allegations and charges that disturbed the industry over the year are expected to come to an end. Hope to see a healthy solidarity between the West and the East for the broader interest of the aluminium industry during the upcoming events in 2017. Aluminium applications would play a very significant role in the coming year due to fast growing automotive, aerospace and construction demand.  Industry players would be drawn towards aluminium events that would bring worldwide upstream and downstream companies together in one platform and endorse the aluminium application sector to the optimum. Here is a compilation of the major aluminium events for the year 2017:
JANUARY
1. Argus Middle East Petroleum Coke Conference 
Date: 10th – 11th January, 2017 Location: Dubai, UAE The Argus Middle East Petroleum Coke Conference is uniquely positioned to bring together regional and international refiners, traders, cement producers, aluminium and EPC companies looking to gain insight into market trends, explore new opportunities and enhance efficiency.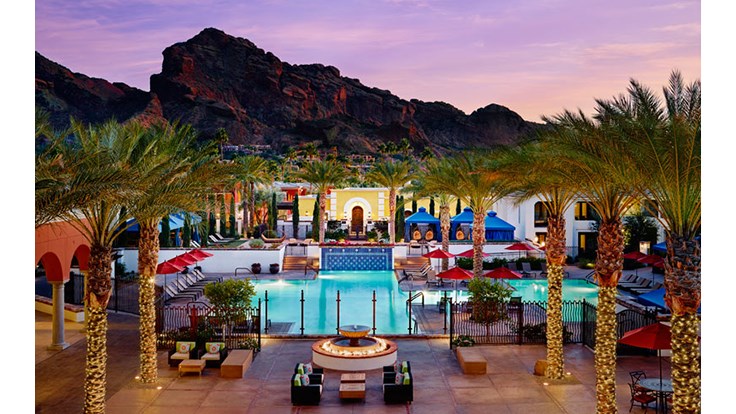 2.  Aluminum Symposium 2017 
Date: 15th – 17th January, 2017 Location: Paradise Valley, Arizona The Platts Aluminum Symposium 2017 gives us outstanding educational and networking value. Hear the outlook for 2017:
Macro trends impacting the aluminum industry
The role of the exchanges in a new economic environment
New challenges for billet and extrusion
Secondary scrap market dynamics
World aluminum markets—China, Middle East, Mexico
 3. 4th Automotive Lightweight Supply-Chain Symposium 2017 
Date: 17th – 19th January, 2017 Location: Nuernberg, Germany The 5th Automotive Lightweight Supply-Chain Symposium to be focused on automotive lightweighting, supply / process chain and procurement management.
 4. 18th IC PACKAGING TECHNOLOGY EXPO
Date: 18th – 20th January, 2017 Location: Tokyo, JAPAN Organized by Reed Exhibitions Japan Ltd., the expo will showcase advanced products/technologies/services, necessary for downsizing and advance of semiconductors, LEDs, power devices, sensors and MEMS devices. Must-attend show for all technical persons involved in IC packaging.
5. 4th International Indian Metals Recycling Conference 
Date: 26th – 28th January, 2017 Location: Jaipur, Rajasthan, India This is a biggest opportunity for Indian recycling companies to introduce their business in the International Market. 1200 delegates are expected to attend this conference from world and the conference will deliver comprehensive market driven information on metal recycling in India.
FEBRUARY
6. The Packaging Conference (TPC)
Date: 6th –8th February, 2017 Location: Grand Hyatt Tampa Bay, Tampa, FL TPC is designed to provide the latest information for those in the packaging supply chain. Attendees range from retailers and brand owners to resin suppliers, technology providers, equipment manufacturers and converters.
7. 14th International Aluminium Recycling Congress 
Date: 7th –8th February, 2017 Location: Manchester, UK The Congress will engage participants on topic relating to market trends, the innovative technology, applications and the latest political developments in the field of aluminium recycling and circular economy.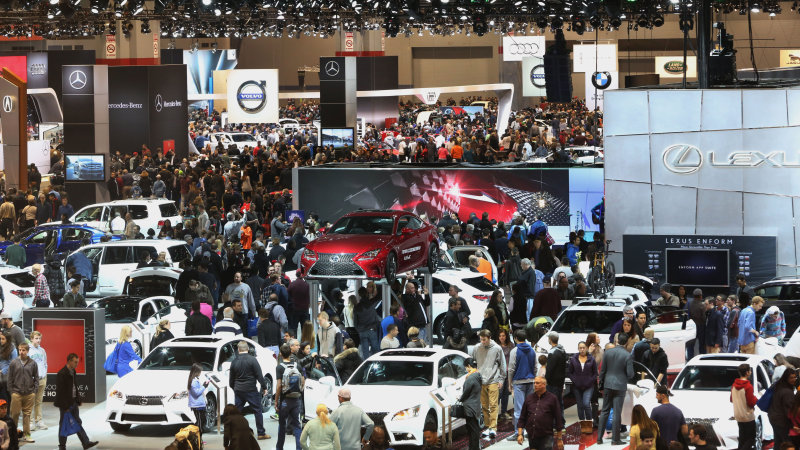 8.  CHICAGO AUTO SHOW
Date: 11th –20th February, 2017
Location: McCormick Place, Chicago, Illinois
First staged in 1901, the Chicago Auto Show is the largest auto show in North America and has been held more times than any other auto exposition on the continent. This year marks the 108th edition of the Chicago Auto Show.
9. 4th Annual GALM: Lightweight Vehicles Manufacturing Summit 2017 
Date: 22nd –23rd February, 2017
Location: Detroit, USA
The pressing need for innovative lightweight manufacturing solutions in the automotive industry will be addressed at the 4th Global Automotive Lightweight Materials Show.
10. TMS 2017 146th ANNUAL MEETING & EXHIBITION
Date: 26th –2nd March, 2017
Location: San Diego, California
The TMS Annual Meeting & Exhibition brings together more than 4,000 business leaders, engineers, scientists and other professionals in the materials field for an outstanding exchange of technical knowledge leading to solutions in the workplace and in society.
MARCH
11. Window Door Facade Expo 2017
Date: 11th –13th March, 2017
Location: Guangzhou, China
As the first sourcing event for window, door, and facade products in China, Window Door Facade Expo has been dedicated to bringing new business and creating new partnerships in the industry for over 22 years. The event provides a best solution to all exhibitor and visitors to develop the new ideas for the business and to meet the leading organization people.
12. South African Metal Casting Conference 2017 
Date: 14th –17th March, 2017
Location: Gauteng, South Africa
Foundries are resource intensive businesses (material, energy, labour) and compete globally in a very competitive market. In view of this, the theme of the conference programme is World Cast in Africa – Innovate for Sustainability.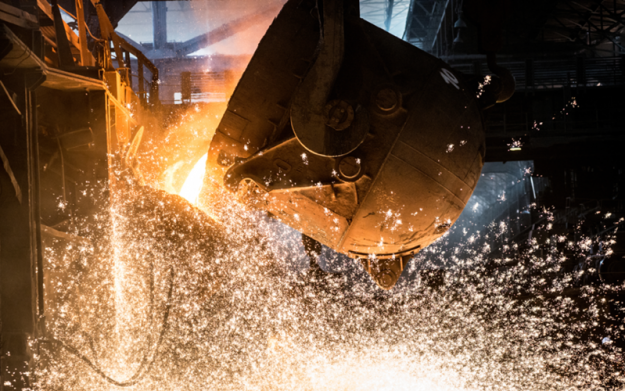 13. Metal Bulletin's 23rd Bauxite and Alumina Conference 
Date: 14th –16th March, 2017
Location: Miami, USA.
The only event of its kind to analyse both metallurgical and non-metallurgical markets, Metal Bulletin's 23rd Bauxite & Alumina Conference continues to bring the entire met and non-met supply chains together as they discuss the production and consumption trends for these important raw materials.
14. ACMA Automechanika New Delhi 2017 
Date: 21st –23rd March, 2017
Location: New Delhi, India
ACMA Automechanika is the India's leading international trade fair for the automotive service industry targeting trade visitors from India.
15. 20th Global Foundry Sourcing Conference 2017
Date: 21st –22nd March, 2017
Location: Xuhui District, Shanghai, China
This event aims to build a procurement negotiation, market analysis, technical communication platform for the foundry industry. The conference will attract several hundred delegates from the domestic Chinese industry and abroad.
 APRIL
16. 121st Metalcasting Congress 
Date: 25th –27th April, 2017
Location: Milwaukee, WI, USA
The AFS Metalcasting Congress is an annual technical conference and trade show event that brings together suppliers, foundries and casting customers for the biggest industry event of the year.
17. 7th International Conference on Electrodes for Primary Aluminium Smelters 
Date: 25th –27th April, 2017
Location: Reykjavik, Iceland
The conference topic will include both anodes and cathodes. Emphasis will be on environmental issues, increasing productivity and future prospects and challenges in the aluminium industry.
MAY
18. Aluminium Middle East Dubai 
Date: 15th –17th May, 2017
Location: Dubai, UAE
The Aluminium Middle East is the leading exhibition for aluminum products, technologies and investments in the Middle East, which takes place every two years in Dubai. It is an international meeting point for aluminium manufacturers, aluminium processors, suppliers of semi-finished products, finished products and surface treatment as well the allied industries.
19. The 8th World Aluminum Raw Materials Summit 2017 
Date: 18th –20th May, 2017
Location: Sanya, Hainan, China
The Raw Materials Summit will highlight the following:
Changing global bauxite supply structure and Chinese demand
Chinese alumina industry development and overseas investment
"Supply Side" reform and Chinese primary aluminum industry
Report on Chinese aluminum market development in 2017
Chinese prebaked anode supply and export demand
Global challenges faced by Chinese aluminum fluoride producers
Chinese bauxite import and global marine logistics market
 20. Aluminium Valley in Business Trade Show 2017 
Date: 23rd –24th May, 2017
Location: Chicoutimi, Quebec, Canada
Located in the heart of the Aluminium Valley, one of the most attractive sites in the world to transform aluminum, and having gathered thousands of participants since its first edition in 2005, the Aluminium valley in business trade show is a key aluminum event in North America.
21. 8th International Congress Astana Mining & Metallurgy – AMM 2017 
Date: 25th –26th May, 2017
Location: Astana, Kazakhstan
AMM Congress, which is referred to as the main meeting of geologists, miners and metallurgists, is a dialogue platform for industrial enterprises, consulting companies, financial and research institutions of different countries, a meeting venue for government agencies and businesses.
JUNE
22. Metal + Metallurgy China 2017 
Date: 13th –16th June, 2017
Location: Shanghai, China
Metal + Metallurgy is regarded as the largest exhibition in the hot metal processing industry in Asia and the second largest in the world. Following China's rapid industrialization process, Metal + Metallurgy China keep on enriching the content and refining the category.
23. Aluminium Two Thousand-ICEB 
Date: 20th –24th June, 2017
Location: Verona, Italy
Aluminium Two Thousand Congress is an international not-to-be-missed conference about aluminium world. After 9 editions, it has become a very important and irreplaceable meeting point for all the operators working in the Aluminium industry.
24. METEF 2017 
Date: 21st –24th June, 2017
Location: Verona, Italy
METEF, is an expo of customized technology for the aluminium and innovative metals industry. The expo aims at meeting the needs of the adhering companies by showcasing the specialization of the Italian and European firms in the aluminium and innovative metals industry in a single event.
JULY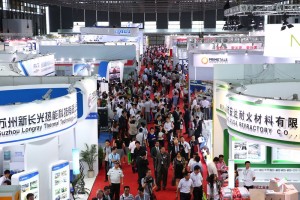 25. ALUMINIUM CHINA 2017
Date: 19st –21st July, 2017
Location: Shanghai, China
ALUMINIUM CHINA is a professional trading, sourcing, networking and branding platform for the complete aluminium industry chain, bringing together outstanding industry figures, cutting edge technologies and advanced applications annually in Shanghai, China.
SEPTEMBER
26. ALUEXCON – aluminium exhibition & conference
Date: 7th –9th September, 2017
Location: Bombay Exhibition Center, Mumbai India.
The Indian economy is witnessing multi-faceted development and growth, which in turn entails greater investment in Aluminium Sector. This event would help India take a decisive step towards achieving the milestone of providing a comprehensive platform to cater to the needs of Aluminium Industry.
OCTOBER
27. ICSOBA 2017  
Date: 2nd –5th October, 2017
Location: Radisson Blu hotel, Hamburg, Germany
Objectives of the Conference are to review the status of bauxite, alumina and aluminium industries in the world with emphasis on Europe, discuss research developments aimed at production, productivity and cost improvements and highlight proposed Greenfield and Brownfield activities in the aluminium industry.
28. Aluexpo 2017
Date: 5th –7th October, 2017
Location: Istanbul Expo Center, Turkey
Aluexpo is an international aluminium technology, machinery and products exhibition and the first trade fair of its kind in Turkey. It spans all aspects of today's aluminium industry, from smelting and foundry products, to metal working and processing machinery, to allied services.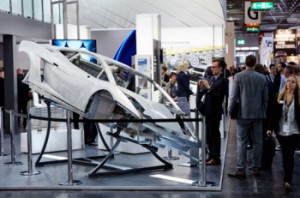 29. Aluminum USA 2017
Date: 25th –26th October, 2017
Location: Nashville, USA.
ALUMINUM USA is the place to be to get a comprehensive overview of the entire aluminium industry. With ALUMINUM USA, Reed Exhibitions expands its world leading brand ALUMINIUM to one of the most important markets for the global aluminium industry.
NOVEMBER
30. ARABAL 2017 (Arab International Aluminium Conference and Exhibition)
Date: November 2017
Location: OMAN
The prominent ARABAL conference brings together the World's leading aluminium companies and manufacturers to network with the Gulf aluminium industry focusing on global challenges to the industry and suitable solutions.
DECEMBER
31. International Metal Technology Taiwan 
Date: 6th –8th December, 2017
Location: Kaohsiung Exhibition Center, Taiwan
International Metal Technology Taiwan (iMT Taiwan) integrates the entire supply chain of the metal technology sector into one single event, creating a platform for industry players to showcase their products, find new business partners, better understand the Asian market, and to interact with industry professionals from all over the world.
So, prepare your check list and block your dates after going through our compilation of events. The list is not all inclusive and we would keep you updated with the latest information. Stay tuned to our monthly event update for more details.  AlCircle has created a niche of its own as one of the premier event partners to the top aluminium events worldwide and it is a media partner to most of the events that we have mentioned in our list. For event listing and partnership, reach us at: kalyan.pramanik@alcircle.com
Like this Article? Subscribe to Our Feed!