Another challenging but eventful year for the aluminium industry has come to an end. Overall, the year has been positive for the global aluminium industry. LME aluminium prices have been on an upward curve and premium, after a continuous fall in the beginning has started to settle during the second half of the year. Chinese oversupply remained a concern over 2016 both in Europe and USA. Aluminium producers in the West voiced their concern through associations. Controversy, allegations and investigations created ripples in the aluminium market in the east and west.
Bauxite demand remained strong because of the high demand from the expanded capacity and newly opened smelters in China and the GCC countries. Alumina, unlike other components in the aluminium value chain, witnessed a sustained demand push all through, thanks to a global deficit market and prices kept rising supported by supply concerns arising mainly out of China. End user demand situation has remained buoyant throughout the year creating opportunities for downstream product manufacturers for better sales realization.  The use of aluminium in the end user segments, especially, automotive and aerospace sector has rocketed and supported by construction and packaging.
Here's a quick recap of the top stories from the aluminium industry in 2016:
Bauxite: A year of consolidation & stepped-up environmental regulations
The incessant rise in aluminium output meant the demand for bauxite skyrocketed in 2016. We saw countries such as Australia, Guinea, and Brazil competing with each other to occupy the first slot in the list of China's biggest supplier for the metal ore. Malaysia lost the competition to other countries mid-way as the government imposed a ban on unregulated bauxite mining that was allegedly causing havoc for the inhabitants of Pahang near Kuantan Port.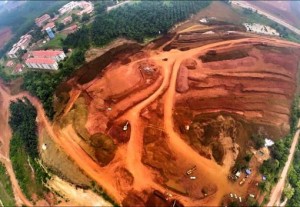 Many companies expanded their global footprints by starting up overseas bauxite mining ventures. Mining giant Rio Tinto ¬remained committed to the $2.6 billion Amrun bauxite mine expansion near Weipa; AWAC secured multiple bauxite supply contracts valued at more than $350 million; UC RUSAL signed an agreement to resume operations at the Friguia bauxite complex; EGA announced the first bauxite bulk sample shipment from its Guinea mine to China; and Metro Mining Limited signed a binding off-take agreement for China's Xinfa Group to purchase around half the Bauxite Hills Project production. Metro Mining ended the year by winning 96% shares of Gulf Alumina.
Bauxite prices also showed signs of rising in 2016. According to a recent report, global bauxite production is set to experience solid growth driven by a robust project pipeline and reach 321.3 million tonnes (Mt) growing at a CAGR of 3.1% from 2016 to 2020.
Alumina: Demand grew and so did the prices
Alumina as a commodity fared better than aluminium in 2016, thanks to a global deficit market. It witnessed a sustained demand push all through which kept the prices buoyed up globally. Rising alumina prices gave Chinese alumina producers incentive to restart idled capacity during the year or bring online new capacity, boosting bauxite demand and prices further upstream.
The global high purity market witnessed significant growth in 2016. According to the latest report by Altech Chemicals, the global HPA market is forecast to reach 86,831 tons by 2024 from the current estimate of 25,315 tons, registering a growth of 343%.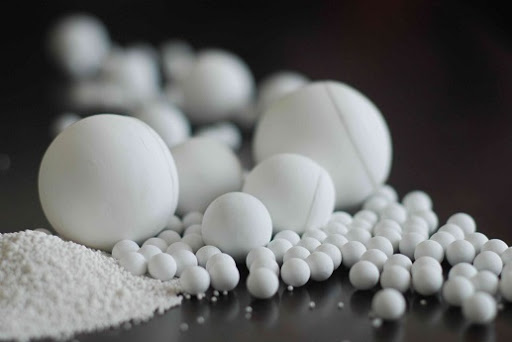 Of all the achievements that made headlines in the past one year, Nalco's becoming the world's cheapest alumina producer remains worth mentioning. The alumina production cost of the company fell to $190 a tonne compared to the global benchmark of $220-230 per tonne.
A number of projects came online in alumina refining sector this year. Major progress was also made in red mud waste management, which remains a priority area for the entire aluminium industry value chain aiming for sustainable development.
Primary aluminium: Price stabilized; Focus grew on sustainable value-addition
Global aluminium market after having risen from the historic lows of 2015 stabilized to witness a sustained price rise through 2016. Premiums, though, hovered near all-time lows. The price rise came as a surprise since supply glut of the metal showed no signs of improvement whatsoever in the past one year. Rather, it worsened as China kept adding to its aluminium smelting capacity and restarted some idled capacity as well being supported by low raw-material prices and government subsidies. What kept the market buoyant was the rising consumption of aluminium across end user industries.
The global primary aluminium sector saw some of the biggest demergers in 2016. The U.S. primary aluminium, on the other side, was badly hit by the rising Chinese aluminium imports. It almost crumbled with only a handful few shifting their focus on to downstream manufacturing.  The industry presently is running at less than 25 per cent of its original capacity.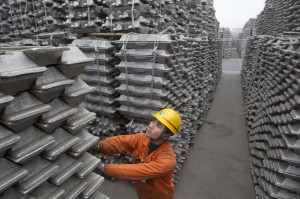 For year ending March 2016, China produced nearly 31 tonnes (53%) of the total global production of 57.7 tonnes, 5.2 per cent higher than the 54.8 tonnes for the same period a year earlier. Rusal expects global demand for aluminium to rise by 5.7% for 2016. Demand for India is expected to grow at an annualised rate of 5.5 per cent per annum.
Environmental sustainability gained importance among the primary aluminium makers this year. They stepped up their R&D initiatives to achieve 'zero carbon' production and introduced a host of more sustainable, low-carbon aluminium products.
China has been accused of excessive aluminium and semis production under heavy subsidy and flaunting carbon emission rules and random export to the global market disrupting demand supply balance. Primary aluminium producers in the U.S. claimed China exported primary aluminium as "fake-semis" to the U.S. to circumvent duties. The country was even accused of exporting aluminium through Mexico and Vietnam to get rid of duties. In relation to that, European Aluminium as well as Aluminum Association of North America put up their arguments against granting China a Market Economy Status.
Downstream Aluminium:  Shift towards value added applications, mergers & spin offs
Major aluminium producers took a strategic shift towards value added applications in order to stay profitable during 2016. Lightweight metals leader Alcoa has unveiled the name, logo and tagline of its future Value-Add company "Arconic. Innovation, Engineered" in March 2016. Over the year, the company completed all the formalities related to the spin off and by November Alcoa Corporation (the upstream business) spun off from its parent company Alcoa Inc- which is now named and listed as Arconic Inc (ARNC), Alcoa's Value-Add company.
Major downstream manufacturers like Constellium, Novelis, UACJ Corporation, China Zhongwang Holdings Limited, AMAG Austria, Kobe Steel and Aleris invested on downstream expansion in various part of the world and signed a number of deals with companies like Airbus, Audi, JLR and Ford to supply automotive and aerospace parts.
The most surprising and unexpected downstream take over was China Zhongwang's  announcement of the acquisition of  Aleris Corp. U.S. for $2.3 billion in September 2016. The deal gives the owner of Asia's largest producer of extruded aluminium a smooth access to American and European technology, as well as the market which is dominated by high profile buyers Boeing Co. and automakers such as Audi.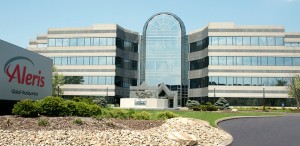 3D printing is expected to bring up revolutionary changes in the aluminium processing procedure replacing the conventional casting technology. Throughout the year companies invested in 3D printing technology to manufacture aluminium parts for the automotive and the aerospace sector.
In March, the U.S. Department of Commerce started investigation on an allegation by the U.S. Aluminum Extruders Council that a Chinese aluminium extruder evaded U.S. import duties. In November, the U.S. Department of Commerce determined that Zhongwang used heat-treated 5050 alloy aluminum extrusions to avoid duties. The Department will issue its final circumvention determination no later than January 9, 2017.
Aluminium end use expanded beyond expectation
End user industries grew exponentially and opened up newer avenues of growth and opportunities for aluminium in 2016. Vehicle lightweighting remained the top trend in transportation which made the sector biggest end user market for aluminium. Jaguar saved 500,000 tons of greenhouse gas emission through the use of recycled aluminium in its XE, Novelis and Jaguar Land Rover won the prestigious European Aluminium Award at the ALUMINIUM 2016 Trade Fair for their REALCAR (REcycled ALuminium CAR) project, and Ford committed to use more aluminium than ever for its future vehicles; it said it recycles 20 million pounds of aluminium to build 30,000 F-150 bodies a month using closed-loop system at Dearborn Truck Plant.
Aluminium's use in aircrafts, ships and barges also increased considerably over the past one year. The Indian railway ministry was found endorsing the proposal of the Aluminium Association of India to manufacture aluminium rail coaches in the country.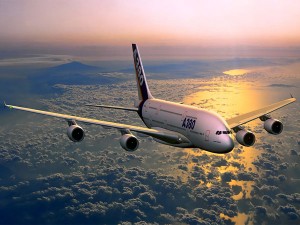 In construction, aluminium became the material of choice for green building structural parts manufacturers. Some of the biggest international housing projects that came up this year saw aluminium component parts being used in substantial volumes reflecting design evolution of a different kind.
Packaging was the next big aluminium end user industry. The consumption of aluminium foils grew all over the world, especially in the U.S. According to the latest market report, global aluminium foil packaging market will grow at a CAGR of 3.69% by volume during the period 2016-2020. In the aluminium beverage can sector, Ball Corporation made the biggest acquisition of the year as it bought out Rexam for US$6.1 billion. Besides, many breweries in the U.S. also made a conscious shift to aluminium cans for the sake of better branding and value-addition.
Aluminium recycling gained pace
Sustainability in aluminium industry gained paramount importance in 2016. The European Aluminum Foil Association (EAFA) revealed the recycling rate of aluminium closures in Europe has increased to more than 50% owing to enhanced collection and newly initiated recycling schemes. Constellium partnered with Nespresso to recycle used aluminium capsules in Switzerland as a part of the initiative Second Life.Hydro commissioned a EUR 45 million new facility at its Neuss plant in Germany with the aim to recycle up to 50,000 tonnes of used aluminium beverage cans per year. Novelis announced a new commitment to convert its entire beverage can body sheet production to its evercan™ sheet, the world's first certified high-recycled content aluminium for beverage cans, by the end of 2017.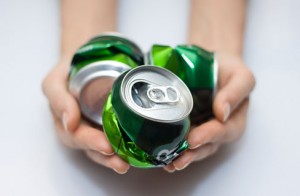 The industry outlook for aluminium industry is still very positive. The alumnium production in the Middle East is expected to grow significantly in the short to medium term. In 2017, most of the downstream product manufacturers are expecting a double-digit value added revenue growth. Chinese demand, which accounts for about half of total demand, should remain supported by the building and construction sector as well as the automotive and railway sectors. If Chinese demand remain strong we can expect a deficit in the global primary market. For the primary sector, cost cutting and sustainability would remain a prime focus.  In order to capitalize on growth opportunities in the end user sector, aluminium manufacturers in the West as well as the East would continue to invest to improve efficiency and overall throughput.
Like this Article? Subscribe to Our Feed!