The growth of aluminium cans in the global market seems to be becoming insurmountable owing to the factors like disposable income of people, changing lifestyle, and evolving consumer preferences. Continuous shifts from plastic bottles to aluminium cans have triggered the demand further. Initiatives taken by some of the leading companies, such as Coca-Cola and Pepsico in the US and Toast Ale and Svyatoy Istochnik in Europe, to switch to aluminium cans from plastic bottles have already done several roundups in the market this year. They are either replacing their existing products range or launching new ones in aluminium cans.
Aluminium cans production and uses
According to a report, the global aluminium cans market approximately generated US$39.41 billion in 2018, which by 2025 is estimated to reach US$48.15 billion, at a CAGR of around 2.9 per cent. This growth is expected to be driven largely by increased consumption in emerging markets, mostly in China and the rest of Asia, Europe, and South America.
The United States roughly produces 88.5 billion aluminium beverage cans, according to the Can Manufacturers Institute. To expand it further, the aluminium cans manufacturing companies are adopting new technologies and developments to ramp-up the output. This year, Fernson Brewing Company has installed WaveGrip's G1 multi-packing applicator, which will help it increase the cans production.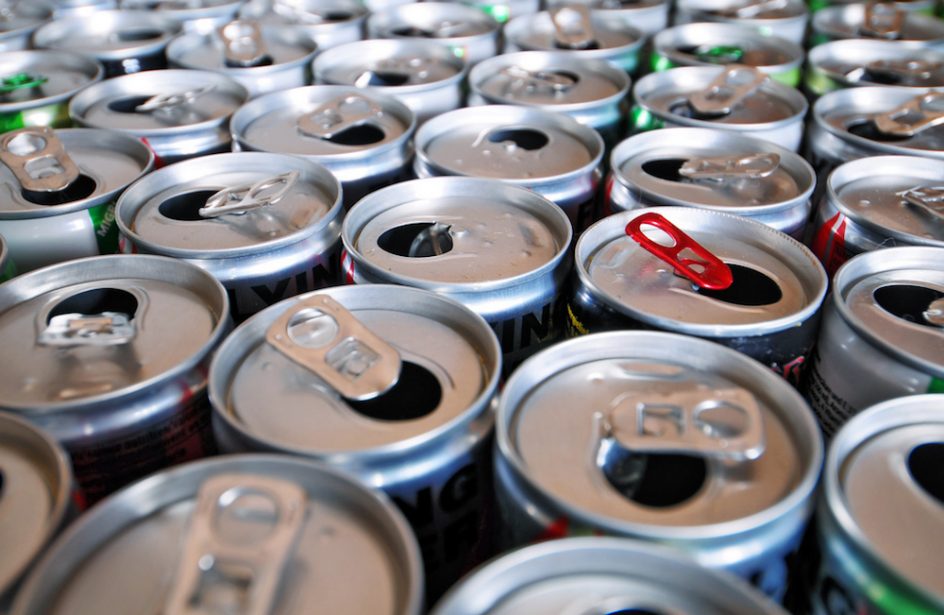 In Europe, CANPACK is investing in a new aluminium beverage can factory in the western Czech Republic, which will expectedly boost the production capacity of aluminium beverage cans to around 25 billion per year. As of now, Europe on an average produces 98 billion cans every year and uses up to 50 billion units, according to the data shared by Metal Packaging Europe and the European Aluminium Association.
Besides, international packaging manufacturer Jamestrong Packaging has inaugurated a $15 million can facility in Auckland, NZ, following an increased demand for New Zealand baby formula. The facility will manufacture 50 million cans per annum, and at the appropriate time a second line can be dropped into the state-of-the-art facility, effectively doubling that capacity.
In India, which is also gearing up for the increase use of aluminium cans to pack beverages, Hindalco Industries Ltd, Ball Beverage Packaging (India) Pvt Ltd and Can-Pack India Pvt Ltd are reportedly preparing to launch a consortium called Aluminium Beverages Can Association of India (ABCAI). The consortium aims to build sustainable aluminium beverage packaging practices to bring about a quantum positive impact on business, environment and society.
By 2030, India is estimated to see an eightfold growth in the consumption of aluminium cans, projected Ball Beverage Packaging (India). The present per capita aluminium can consumption in India stands at around one per annum, compared with 70 per annum in Vietnam and 40 per annum in China. Wood Mackenzie research shows that replacing 7.7 billion plastic water bottles a year with 7.7 billion aluminium cans would require 99,000 tonnes of additional aluminium sheet stock.
Aluminium cans recycle programmes
The increasing rate of recycling also indicates the growing consumption of aluminium cans across the globe. Brazil, the world leader in aluminium can recycling since 2001, reports a recycling rate of 98.4 per cent. As per the data shared by The Brazilian Aluminum Association (ABAL) and the Brazilian Association of Highly Recyclable Cans Manufacturers (ABRALATAS), the country in 2014 had recycled 289,500 tonnes of aluminum beverage cans out of the 294,200 tonnes available in the market. In the said year, aluminium can collection had injected R$ 845 million in the country´s economy, contributing to generating income and jobs for thousands of waste pickers.
In Europe, the aluminium can recycling has reached an all-time record of 74.5%, with an overall recycling rate for aluminium beverage cans in the European Union, Switzerland, Norway and Iceland in 2017 rose 2.3%. Almost 31 billion cans were recycled in the EU and EFTA countries, representing a total of more than 420,000 tonnes of aluminium and underscoring its contribution to the European circular economy.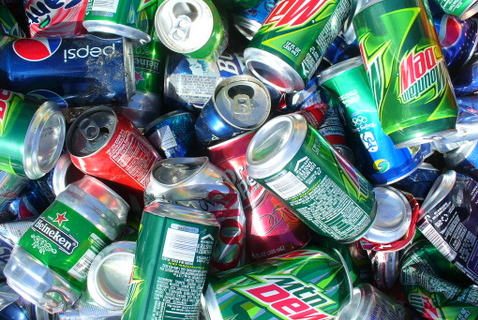 With the aim to increase the recycling rate further, the supermarket giant Sainsbury's at its Braehead store in Glasgow rolled out reverse vending machine scheme, allowing customers to deposit plastic bottles of any size up to 3 litres and aluminium drink cans in a machine in exchange for a coupon worth £5 per item towards their shopping.
Veolia, in partnership with the restaurant chain Leon, also introduced a reverse vending machine that would accept aluminium cans and plastic bottles in return for 10% discount at the nearest Leon restaurant. The machine, located at King's Cross branch in London, would take used aluminium cans and plastic bottles up to 750ml.
According to another report in July, Russian food retailer X5 Group, in association with Coca-Cola would also test reverse vending machines in Pyaterochka stores in Moscow, aiming to collect and recycle used plastic bottles and aluminium beverage cans of different brands.
The recycle of the aluminium cans in the US has also been growing, outperforming other competitive packaging types and metals based on several sustainability metrics, according to a report from the Aluminium Association and the Can Manufacturers Institute (CMI) in early September. The report – "The Aluminium Can Advantage: Key Sustainability Performance Indicators 2019" revealed that aluminium cans were recycled nearly double the rate of glass or plastic bottles. While the consumer recycling rates of plastic bottle came in at 29.2 per cent and glass bottle at 26.4 per cent, the recycling rates of aluminium cans stood at 49.8 per cent in 2018 from 45.1 per cent in 2017. The average recycled content for an aluminium can produced also rose from 70 per cent to 73 per cent in the United States, compared to 23 percent for glass and 3 percent for plastic.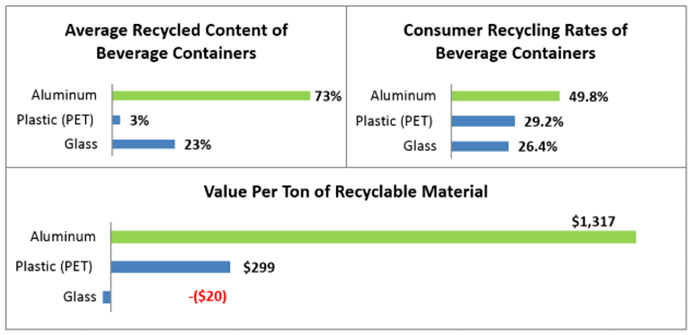 According to the Aluminium Association, Americans throw away more than $700 million worth of aluminum cans every year, while the aluminum industry spends more than $800 million dollars a year on recycled cans. 
In March 2019, Nespresso, in collaboration with New York City's curbside recycling programme, made a US$1.2 million commitment to enable better recovery of its aluminium coffee capsules. The Lexington Recycle Centre, on the other hand, resumed operations and once again started processing recyclable materials, city officials reported in June.
The United Arab Emirates is neither lagged behind in taking initiatives to boost the aluminium cans recycle. Emirates Environmental Group (EEG) reportedly reunited the nation once again for its 23rd Cycle of the Can Collection Day. More than 200 entities, including various hotels, families, academic institutions, and corporations from Emirates participated in the event and reeled in 4050 kg of aluminium cans for recycling on February 28, 2019. EEG achieved 20 per cent of the target and therefore urged all sectors to achieve the set target of 20,000 kg till December.
In China, however, used aluminium cans are reportedly piling up in scrapyards as the market for aluminium recyclables shrinks in size and profitability, according to a report in March 2019. Aluminium rollers are cutting recycled aluminium from cans out of their business models to prioritize more profitable areas of business, while car and airplane manufacturers are staying away from using aluminium made from recycled cans. The United States additional tariffs of 10 per cent on Chinese aluminium exports in 2018 could be attributed to this. As a result of the tariff on exports, used aluminium cans in China are being increasingly dumped in the domestic market. But China's strict new standards on the quality of the products are impeding the use of recycled aluminium cans, on the other hand.
Now let us see what impact the latest aluminium tariff of the United States has created on the aluminium cans market.
Latest aluminium tariff and its effect on cans
In August, the US President declared that it would increase the tariffs from 10% to 15% on $300 billion of imported Chinese goods and from 20% to 30% on US$250 billion goods, with effect from October 1. The domestic breweries saw the adverse effect of the latest phase of tariff escalation by the United States. The Beer Institute pointed out, Trump's tariffs amount to a $347 million annual tax on the beer industry. Should the new tariffs take effect, the number will rise. Miller Coors already reported an added cost of US$40 million, as a result of the decision, while some regional craft breweries, such as Minnesota's Summit Brewing reported US$160,000 extra costs.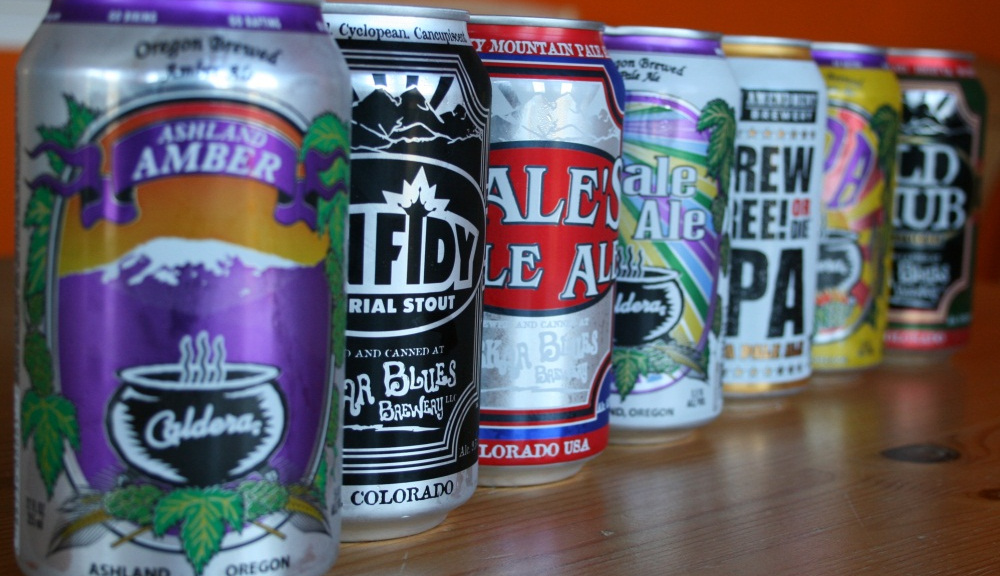 American aluminium cans are increasingly dependent on imported aluminium, mainly because local strip factories in the United States prefer to produce high value-added automotive plates. According to the National Bureau of Statistics, the US imported cans increased by 200% between 2013 and 2018, and 70% of the imported cans in 2018 came from China.
In September, The Argentine Ministry of Production and Labour said that it would impose anti-dumping duties on aluminium sheets from China for six months. According to the preliminary ruling, the temporary anti-dumping duty targets products under Mercosur HS code of 7606.91.0 and 7606.92.00, with a rate of 70% of Free on Board (FOB) value in the form of deposit.
Conclusion
The aluminium tariff slapped by the United States on China had increased the latter's exports to many other parts of the world. India was also at the receiving end, where secondary aluminium imports recorded growth. But now the country is taking initiative to restrict increasing aluminium scrap imports by increasing duties. In that case, China may turn over-capacity with used aluminium cans/ aluminium scrap. Recycle would be the best way to handle this, as all other countries have embarked on boosting aluminium cans recycle to make the nation greener. Also, in China, recycle can take the nation a step ahead towards achieving "blue sky" plan.
Like this Article? Subscribe to Our Feed!