The year 2019 proved to be a robust one for mergers and acquisitions for the global aluminium industry. Mergers and acquisitions played a key role in expanding businesses of the industry players across aluminium value chain. The companies continued to invest in acquisitions to capitalize on the growing demand despite world aluminium price volatility and continuous market uncertainty. The biggest acquisitions of 2019 include Press Metal Aluminium's acquisition of PT Bintan Alumina, Novelis' proposed acquisition of Aleris and Endurance Technologies' purchase of aluminium die casting company among others.
Let's take a look at the top mergers and acquisitions in 2019 (so far).
PARTER Capital Group AG acquires Alcoa's Avilés and La Coruña aluminum plants
PARTER Capital Group AG completed acquisition of Avilés and La Coruña, Spain Aluminum Plants from Alcoa. The acquisition includes the casthouses at both plants and the paste plant at La Coruña, which are currently in operation, and the closed smelters at both plants.
"We are very delighted with this acquisition," said Dr. Rüdiger Terhorst, Managing Partner at PARTER Capital Group AG. "Together with the extraordinarily engaged teams in Avilés and La Coruña, we intend to build a positive and lasting future that includes great opportunities for the plants in renewable aluminium markets."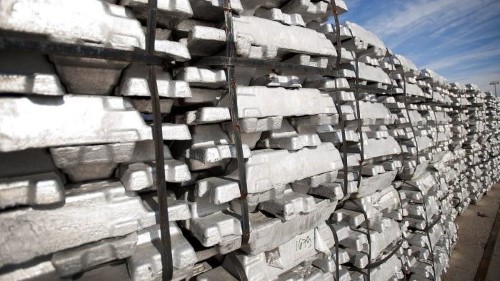 Endurance Technologies' unit buys Italy-based aluminium die casting company
Endurance Overseas Srl., Italy (EOSrl), a subsidiary of Endurance Technologies Ltd and the special purpose vehicle for strategic overseas investments, bought Fonpresmetal Gap SpA (Fonpresmetal) for 8.16 million euro. Fonpresmetal was renamed as Endurance Castings SpA.
The Endurance Group in Europe now has nine manufacturing plants, of which six are in Italy and three in Germany. Fonpresmetal had been a preferred supplier for highly complex aluminum die casting parts to Endurance SpA.
Mahindra CIE forays into aluminium die casting business with Aurangabad Electricals acquisition
Mahindra CIE Automotive Ltd's Board of Directors resolved to acquire the business of Aurangabad Electricals (AEL), based in Aurangabad, India, is a manufacturer of automotive aluminium die casting products, through acquisition of 100% of equity shares for an enterprise value of INR 8756 million, which includes a future deferred payment estimated up to INR 622mn. This acquisition allows MCIE to enter the aluminium die-casting technology.
Liberty acquires French vehicle components suppliers
Sanjeev Gupta's GFG Alliance announced the acquisition of two vehicle components suppliers in French. Through its industrial business Liberty, GFG has become the owner of Saint Jean Industries Poitou and Fonderie du Poitou Fonte. The acquisitions are an extension of GFG's strategy for enlarging and diversifying its presence in the French Industrial sector.
STAS acquires SERMAS Industrie from France
STAS Inc., a high-technology equipment supplier for the global aluminium industry based in Chicoutimi, Quebec, Canada, acquired SERMAS Industrie, located in St Quentin Sur Isère, near Grenoble in France. Through this acquisition and the implementation of broad synergies, STAS wishes to realize its vision of becoming a key player for the aluminium industry by offering turnkey, reliable and robust solutions to its customers: aluminium smelters, rolling mills, extrusion plants, forging plants, recyclers, distribution centers and the carbon industry.
Press Metal Aluminium buys a 25% stake in PT Bintan Alumina
Press Metal Aluminium Holdings Bhd purchased a 25 per cent stake in PT Bintan Alumina Indonesia for US$80.23 million. The company signed a share subscription agreement with PT Mahkota Karya Utama (PT MKU) and PT BAI, and a shareholders' agreement with PT MKU, Global Aluminium International Pte Ltd (GAI) and PT BAI on the subscription of 25% equity interest in PT BAI.
PT BAI is currently building a one million tonnes per annum alumina refinery in Galang Batang, Indonesia. Further expansion will add another one million tonnes.
Ambienta acquires aluminium extrusion dies maker Phoenix International
Aluminium extrusion dies manufacturer Phoenix International has been acquired by private equity firm Ambienta SGR for an undisclosed amount. Phoenix, headquartered in Verdello, Italy, designs, produces, sale aluminium extrusion dies for the construction, transportation and industrial markets. Phoenix's reference market for aluminium extrusion dies is estimated to be around EUR 1 billion and is projected to grow by 4-5% over the next 5 years.
Allison acquires aluminium transmission castings supplier
Allison Transmission Holdings Inc. acquired Walker Die Casting and C&R Tool and Engineering in a deal worth approximately $103 million. Walker Die Casting, located in Lewisburg, Tennessee, produces high-quality aluminium die castings for various automobile parts. Walker Die Casting and C&R Tool and Engineering will be run as Allison Transmission plants.
Freeths LLP buys aluminium casting manufacturer in Leicester
Keith Gilbert, Andrew Spiers and a cross-service team at Freeths LLP have announced the acquisition of Harrison Castings. Harrison Castings Ltd is a specialist manufacturer of aluminium casting components in the UK. The company manufactures raw or fully machined aluminium sand castings and aluminium gravity castings in Leicester, employing 95 staff. The company produces over 1,500 tonnes of aluminium sand castings each year. After 108 years of family ownership, Managing Director Mick Jenney and his co-directors Carly Kicks, Adrian Burton and Lee Webster have led a management buyout of the company.
Takeovers to watch for in 2020
Glencore interested in buying Rio's aluminium assets in Iceland: Sources say
Glecore is one of the companies that have shown interest in buying Rio Tinto's aluminium assets in Iceland, Sweden, and the Netherlands for up to $350 million, according to the Reuters report. Rio had started the assets sale process in late 2018 with the help of French investment bank Natixis after Norsk Hydro withdrew itself from buying them Glencore reportedly buys aluminium from all around the world at a total of about 3 million tonnes or 10 per cent of supply outside the biggest producer China.
European Commission approves Novelis' acquisition of Aleris
The proposed acquisition of Aleris by Novelis has been approved by the European Commission under the EU Merger Regulation on condition that Novelis would sell Aleris' aluminium automotive body sheets business in Europe. Novelis is expected to close the deal of the acquisition of Aleris Corporation by January 21, 2020.
But currently the company is facing an anti-trust lawsuit in the US over its proposed $2.58 billion purchase of Aleris. The lawsuit was filed by the US Justice Department because of the concern over higher prices of aluminium sheet used for making cars. In the lawsuit, the justice department had described Aleris as an aggressive competitor and said the deal would give Novelis up to 60 per cent of the projected domestic capacity.
Pure Alumina is on track to acquire HPA producer Polar Sapphire
The Australian firm Pure Alumina Limited is on track to acquire Canada-based Polar Sapphire that owns one of the world's most efficient and effective processes for making high purity alumina (HPA). The deal is a company-maker for Pure Alumina, planning to become the lowest-cost producers of 5N HPA in the world.
Polar Sapphire is already operating a pilot plant in Canada that has produced sufficient quantities of HPA for supplying to its growing customer base as well as for product development.
Metalsearch to acquire Abercorn Kaolin Pty Ltd and its potential HPA project
Metalsearch, an emerging exploration company, signed an agreement to acquire Abercorn Kaolin Pty Ltd, which owns the large-scale Cynthia kaolinite discovery in central Queensland. Abercorn plans to develop the kaolin resource into a high purity alumina and commercial-grade aluminium sulphate project. 99.99% aluminium oxide (4N HPA) has already been produced from Cynthia kaolin prospect feedstock as samples.
Metalsearch will pay US$50,000 non-refundable deposit to Abercorn followed by cash and Metalsearch shares. The agreement also includes deferred payments once key performance-related milestones are achieved.
Press Metal Aluminium plans to acquire stake in PMB Aluminium Sabah for RM1.2 million
Press Metal Aluminium Holdings Berhad (PMAH) announced that its wholly-owned subsidiary PMB (Klang) Sdn Bhd entered into an agreement with Everlast Aluminium, a wholly-owned subsidiary of PMB Technology Berhad, for the proposed acquisition of the entire equity interest in PMB Central, PMB Northern and PMB Eastern for RM43.182 million.
PMBT and its group of companies are principally involved in the manufacturing and trading of aluminium extrusion, fabrication of aluminium curtain wall and cladding systems and other aluminium related products.
PMB (Klang) also signed a conditional agreement with PMBT for the proposed acquisition of the entire equity interest in PMB Aluminium Sabah for a cash consideration of RM1.2 million.
Like this Article? Subscribe to Our Feed!