Globally we have witnessed some exciting trends in technology over the last few months. AI has been at its peak in terms of capabilities, applications as well as worries. RPA adoption and virtual and augmented realities have been growing at a stellar rate. Traditional IT areas like IT infrastructure and ERP are also increasing at a steady pace. However, we are witnessing a few interesting developments in the industry, as mentioned below: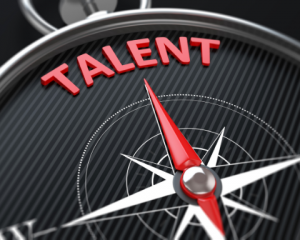 AI & exponential technology resources stagnated: During the pandemic, the IT and especially the tech industry got impacted the least. There were almost 3X growth in digital transformation adoption. As a result, IT professionals' demand for and development also increased. However, post-pandemic, the same has slowed down. This is in terms of salary hikes, promotions and overall growth.
Back to workplace drive: The major technology and IT companies, hardware & software alike, are asking employees to return to the office. Some are making the process mandatory, and some may be a mellowed-down version of the hybrid model.
Increased cost of IT companies: On average, in India, which is the software & IT hub of the world, the salary increment of IT talent has increased by only around 10 per cent. The companies like TCS, Infosys, HCL Tech, Wipro, etc., are already suffering from rising workforce costs, which are a significant part of their direct cost. This is pushing organizations to look at hiring and training employees more strategically. The same is also visible across the globe.
Letting the bench shrink: Globally, major IT companies are reducing their bench strength. The bench is defined as the set of talent pool that is between projects. Companies are pushing for more billability of the talent pool.
As a result of all these developments, many new resources will add to the talent pool for even the Aluminium industry and the entire ecosystem. However, the reality is different. The talent crunch emanates primarily from three reasons, and the aluminium industry, which has embraced digital transformation to a great extent, is no other. Of course, the problem is graver for the big companies from Primary Aluminium and some downstream and recycling companies trying to add talent to their IT pool. The reasons are the following:
Industry opportunities: The aluminium industry has been adopting technology, but it still needs to be a strong taker of IT resources, and hence IT professionals heading towards the aluminium industry are fewer. IT-related infrastructure is also present less than required. As a result, the talent supply is lower than the demand, increasing during the post-pandemic time.
Strong takers of IT professionals: Some organizations are losing IT resources and reducing their bench strength. However, there are still strong takers of such resources among the other IT companies, Big-4 firms' technology practices, and consulting companies, to name a few. Many IT & Tech talents are also getting reskilled and entering the job market with new skill sets. Hence, only a minuscule portion of such talents remains available for the core industries like aluminium.
Mind-set and worry about the growth path: Aluminium and the overall metal and mining industry are not known for phenomenal growth paths for IT professionals. The business growth percentages in a metal company vis-à-vis an IT company are entirely different. Hence, the technology or IT talent pool is reluctant to join such an industry.
Facilities and work-culture: Globally several efforts from IT companies notwithstanding, only a few have successfully gotten their resources back to the office. This is unlike any metal or mining company. For example, in an aluminium smelter, 100 per cent of the workforce is at work; hence, the IT team expects the same. So IT professionals often avoid the core industry, and aluminium is also part of it.
Globally the resource crunch for IT professionals is still going on, and the same will continue for the aluminium industry. Even with the bench strength reduction and hiring rationalization, industries like consulting, banking (BFSI), etc., still have enough requirements to absorb the fresh talent. In subsequent articles, team AlCircle will bring out some probable solutions to this crucial problem for the aluminium industry.
Soumyadip Chakraborty: A postgraduate in management studies and an engineer, Soumyadip Chakraborty has an extensive background in technology & strategy. As a professional with almost two decades of experience in various sectors, including manufacturing, business consulting, technology, financial services, and media & information, he brings a wealth of knowledge to the table. In addition to being an avid reader, Soumyadip is fascinated by business and technology trends and enjoys writing about them.
Like this Article? Subscribe to Our Feed!