The Indian EV market
The Indian EV market has seen growth only in recent years. India has a projection to reduce carbon emissions by 1 billion tonnes by 2030. India also intends to reduce its oil import dependency. Hence the Indian government believes faster adoption and promotion of EVs will help achieve these goals. India has a broad scope as we are the world's largest 3W, second-largest 2W and 3rd largest PV manufacturer. EV penetration, 30 per cent overall (80 per cent in 2W & 3W), as targeted by 2030, is an ample opportunity for the EV market. According to reports 5 crore1 EV vehicles by 2030, with sales of 1 crore units 2 per year by 2030.
In my opinion, it is an optimistic projection. Nonetheless, the government has taken steps to drive towards the projected goals. Under the phase II scheme, FY23 alone has seen 5.76 lakh registrations, more than the combined number from FY20 to FY22. The government has launched several campaigns to raise awareness about the benefits of EVs, including the 'Go Electric' campaign, which aims to promote EV adoption across the country.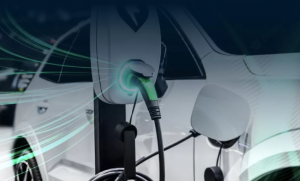 The market is still in its nascent stages, with a 4.7 per cent penetration in 2022 (EV reporter). The market is witnessing many new entrants of both 2W and 3W manufacturers and battery pack manufacturers. The market still needs to mature in terms of technology as well. Various cell technologies are used: LFP, LTO, Solid state and NMC. The trends globally and in India can also sway towards Lithium-air technology or even hydrogen-based systems, which Toyota is currently working upon. It is even speculated that hydrogen-based engines can deliver a 300-mile range with just 5 kg hydrogen can with 50-litre water as a by-product.
Regarding charging infrastructure, there are currently two prevailing models: swappable and charging stations. Both will likely persist as both have their use cases. The swappable method becomes more feasible and economical for long-range usage, whereas charging is feasible for short-range applications.
Nevertheless, the current infrastructure has to improve to support the growing demand. Today there are approximately 6586 public charging stations and 11000 charging stations overall, including both public and private stations.3
Under FAME II, 2877 charging stations have been sanctioned in 68 cities in 25 states4. As of Apr 2023, 9441 total authorised charging stations according to the government of heavy industry dashboard.
According to reports, 20 lakh charging stations will be required to support a projected EV vehicle number of 5 crore by 2030. It is speculated that there are approximately 200 EVs per public charging station. The global ideal EV/public charging station is typically between 6 to 20.
One of the major drivers for EV adoption in the Indian market is government schemes and policies. Two prevalent policies are FAME and PLI. FAME, inception in 2015, at present, is in its second phase w.e.f Apr 2019 for five years with a total outlay of INR 10,000 crore ($1.3 billion), around 42 per cent (1217 crores /2903.08 crores) has been used in FY23. Moreover, the outlay for FY24 is around 5172 crores. The FAME I (2015-19), with an outlay of INR 895 crores, previously supported about 2.8 lakh EVs and 425 electric and hybrid buses. FAME II further has supported 8.82 Lakh EVs (Ref: Inc42).
Furthermore, the Ministry of heavy industries5 sanctioned 6315 buses to 65 cities across 26 states. With a total investment of 57000 crores ($7.7B), the PLI scheme has also helped manufacturers by offering manufacturing incentives based on their production performance for advanced cell manufacturers and auto and auto component manufacturers. Furthermore, the government has also reduced GST on EVs from 12 to 5 per cent and EV charges and charging stations from 18 per cent to 5 per cent and has also proposed the exemption of EVs from permit requirements.
Although these policies and regulations can drive EV adoption, they can also be a significant reason for flattening or decreasing supply demand. Recently there have been many changes to the battery pack regulations. The AIS 156 phase 2 regulations demand better safety regarding thermal propagation and safety. This change has affected the market demand. We have also witnessed a lot of controversy around the continuation of the FAME II subsidy after FY24 as several OEMs misused these funds- not abiding by requirements, leading to the government launching a full investigation into the matter, and big names are under the radar. This controversy and regulation have impacted the market, especially the 2W segment, as growth was just 1.6 per cent, M-o-M, to 65.6K units on February 23 and then dropped 23 per cent, M-o-M, on April 23 from March, according to data by inc42. Moreover, the subsidy for 2W is now, w.e.f June 1, capped at 15 per cent of the ex-factory price, down from 40 per cent. The demand incentive is reduced to INR 10,000 per Kwh from earlier INR 15000 per Kwh.
All this data summarizes the idea that the EV market in India is in its nascent stages, and no concrete projections can be made as to what the future entails. However, this uncertainty also creates opportunities for new companies to enter the market with new technologies and products which provide value to Indian customers, thereby gaining market share. We will likely see many technologies, companies, business models, and OEMs that will co-exist in the entire ecosystem, along with the consolidation of smaller players.
Impact on the aluminium industry
Despite the challenges, the Indian EV market presents immense potential for the aluminium industry. Aluminium is today the second most used material in the auto industry after steel. With the growing demands, aluminium is becoming increasingly important in producing these vehicles. What makes aluminium attractive to manufacturers is that aluminium is a cost-effective and environmentally friendly material. Unlike traditional internal combustion engine vehicles, which rely on heavy steel frames, EVs require lightweight materials to maximize efficiency and range. Aluminium meets these requirements by providing strength and durability while minimizing weight. As per CRU, the combined provision of aluminium extrusion and sheet metal for EVs worldwide will be almost 10 million tonnes by 2020, and extrusion demand will be around 2 million tonnes.
One of the most significant advantages of using aluminium in EVs is that it is highly recyclable. One hundred per cent of aluminium can be recycled, making it one of the most sustainable materials in the automotive industry. This recyclability feature allows automakers to reduce their carbon footprint and help to conserve natural resources. Aluminium's unique properties also make it ideal for use in battery housings. Aluminium can be shaped into complex forms and has excellent thermal conductivity, which allows it to dissipate heat effectively. This means that aluminium battery housings can be designed to help prevent battery overheating, improve battery life, and reduce the risk of fires, providing an additional safety benefit.
Moreover, aluminium is also used to produce EV body panels and chassis components. Aluminium provides high tensile strength and excellent corrosion resistance, making it an ideal material for the production of EVs. By using aluminium in these components, automakers can significantly reduce the overall weight of the vehicle, improving energy efficiency and extending the vehicle's range.
According to BNEF, the average aluminium extrusion content will increase from 65kg/car to 80kg/car. Additionally, in Europe, as the auto industry shifts towards electrification, the average aluminium content is projected to increase from 205 kg in 2022 to 237 kg by 2026 and 256 kilograms per vehicle by 2030 (+24.9 per cent), a recent study by European Aluminium. The average aluminium content in India is projected at 250 kilograms in EVs. Similar trends are suggested by vehicle manufacturers and tier-1 suppliers in the North American market.
Finally, using aluminium in the EV market is also driving sustainability. India has a net zero target of 2070, and some countries as early as 2045. Aluminium application in EVs can be a significant contributor to this journey. Aluminium is a highly recyclable material, with over 75 per cent of all aluminium ever produced still in use today. This makes it an ideal material for sustainable and environmentally conscious EV use. Furthermore, aluminium's lightweight and durable nature means that EVs made with this material require fewer resources to manufacture, resulting in a lower carbon footprint. As the demand for sustainable and environmentally friendly EVs grows, using aluminium in their production will only become more critical.
Conclusion
Aluminium is an essential material in the EV market, playing a vital role in battery technology, body construction, and infrastructure and driving sustainability. As the demand for sustainable and efficient EVs continues to increase, the use of aluminium in their production will only become more critical. The future of the EV market is bright, and aluminium will continue to play a significant role in driving innovation and sustainability in this exciting and dynamic industry.
(https://economictimes.indiatimes.com/industry/renewables/india-may-have-5-cr-evs-on-roads-by-2030-need-over-20-lakh-charging-stations-report/articleshow/94763542.cms?from=mdr)
(https://www.hindustantimes.com/car-bike/by-2030-india-s-ev-market-likely-to-rise-to-1-crore-unit-sales-per-year-economic-survey-101675162281474.html)
(Ref: https://inc42.com/buzz/india-home-to-21-7-lakh-registered-evs-10967-public-charging-stations-mos/)
(https://dash.heavyindustries.gov.in/)
(Ministry of Heavy industries: https://pqals.nic.in/annex/1711/AU2147.pdf)
Like this Article? Subscribe to Our Feed!