The Ukraine-Russia geopolitical crisis has resulted in sanctions imposed by Western countries on Russia and has driven various effects on India's trade. Both imports and exports from Russia have been negatively impacted. Still, specific sectors have greatly benefited from the situation, specifically raw materials that are crucial for Russian industry but have been sanctioned by the West.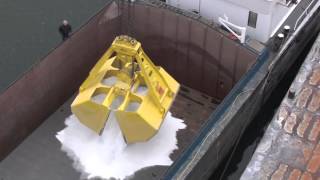 While the increase in India's import of Russian crude oil has received significant attention, there has been a significant surge in India-Russia trade involving another commodity that has largely gone unnoticed. According to data from the Indian commerce ministry, India's alumina exports to Russia rose sharply from zero to 258,000 tonnes from April to February in FY23, compared to the corresponding period in FY22. This substantial growth in alumina exports highlights a significant development in the India-Russia economic relationship.
India swoops in to replace sanctioned sources
Before the geopolitical crisis, Russia imported approximately 275,000 tonnes of alumina each month from Ukraine and Australia. UC Rusal, the Russian aluminium giant, consumed most of this alumina.
Following the Ukraine-Russia geopolitical crisis, Russia lost access to essential suppliers in Australia and Ukraine because of sweeping economic sanctions on Moscow. Australia specifically banned the export of alumina and bauxite to Russia because they are essential for making weapons. Australia has taken the side of the United States and other Western powers in the conflict between Russia and Ukraine. They have also joined in imposing different sanctions on Russia, which aim to hurt its economy and trade to punish them for their aggression.
Over the past year, the prices of aluminium have experienced a significant increase, surpassing the peak they reached during the global financial crisis in 2008. This price surge has caused concern among traders, primarily due to worries about the aluminium supply from Russia, a leading aluminium exporter, supplying about 15 per cent of the world's traded aluminium.
The recent price surge can thus be attributed to Australia's decision to prohibit the export of alumina and bauxite to Russia. These materials are essential for manufacturing aluminium. Australia is a major supplier, providing nearly 20% of Russia's alumina. As a result, this move by the Australian government is expected to disrupt UC Rusal's production activities further.
Shifting patterns of global trade
However, in February, India played a role in filling the gap left by the absence of alumina from Ukraine and Australia by supplying over 63,000 tonnes of alumina to Russia. Among Indian companies involved in alumina production, the largest exporter is the public sector company National Aluminium Company (NALCO). Regarding value, India's alumina exports to Russia in February were worth $21.47 million.
This highlights the changing nature of global trade in the aftermath of the war and sanctions. Other countries like China and India have stepped in as alternative suppliers to compensate for the absence of alumina supplies from Australia and Ukraine. The increased availability of alumina from these sources has made Russia the third-largest buyer of Indian alumina in volume and value, surpassing China. Surprisingly, alumina became the top commodity exported from India to Russia in terms of volume.
The significant increase in India's alumina exports to Russia, which constituted more than 14 per cent of the total exports of this commodity during the first 11 months of the previous fiscal year, aligns with the decline in imports from conventional supply sources for Russia. As a result, Russia has become the third-largest purchaser of Indian alumina, surpassing China in this regard. This shift in trade dynamics highlights India's growing importance as an alumina supplier to Russia. More broadly, it shows how Russia's economic ties with the West are slowly getting severed in the wake of sanctions in favour of deeper ties with the Global South and BRICS countries.
Like this Article? Subscribe to Our Feed!