Speira, a major aluminium producer in Europe, announced in March 2023 that it would close down its German facility in Rheinwerk this year due to high energy prices and market uncertainty. The company had already reduced the plant's capacity by 50% in September 2022 in response to surging power prices. Speira plans to focus exclusively on recycling and processing aluminium to create value-added products.
Speira is not alone. The Norwegian aluminium giant and a leading low-carbon aluminium producer, Norsk Hydro, has also shut down its smelter in Slovakia after already ending primary production there. However, only the recycling unit is open. This is a stark sign of the challenges the aluminium industry faces in Europe, as overall production has declined to its lowest level since the 1970s.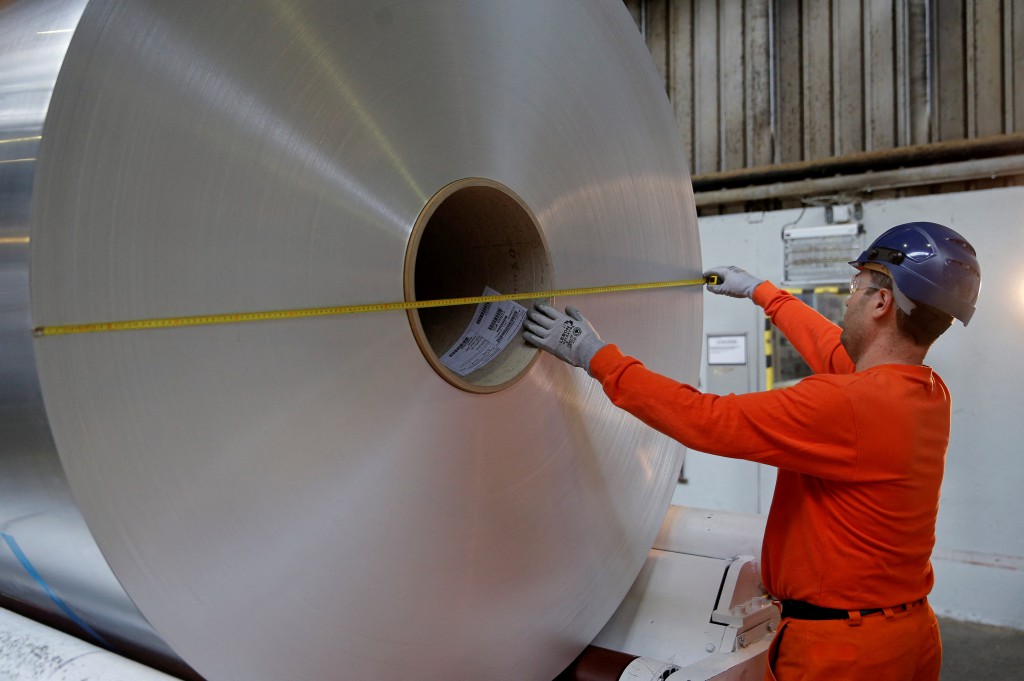 The recent increase in energy costs, resulting from Russia's invasion of Ukraine, has put pressure on producers' profits, particularly in the energy-intensive metals sector. Since December 2021, several important European smelters have implemented production cuts. By the end of 2022, Europe had suspended approximately 1.4 million tonnes of capacity, which accounted for 2% of the global total.
Aluminium, often described as "congealed electricity," is the most energy-intensive industrial metal to produce, requiring about 40 times more energy than copper. One tonne of aluminium production necessitates approximately 15 megawatt-hours (DC) of electricity (enough to power five German households). Electricity costs represent the most significant portion of expenses for producers, typically constituting around 40% of production costs.
Outlook for a short-term recovery
While a decline in energy costs in Europe has alleviated concerns of a severe recession, only Aluminium Dunkerque in France has announced a restart of its curtailed capacity of 60 kilotons per year, with French state support. However, restarting a smelter in the aluminium industry is lengthy and expensive, meaning that some of the production cuts witnessed since 2021 could be permanent. Either way, most European smelters are expected to restart operations in 2024 at the very least.
Given the ongoing Ukraine-Russia geopolitical crisis and the uncertainty surrounding the gas market in 2023, most experts anticipate that smelters will be cautious about resuming production too quickly. There is a possibility of further smelter closures and production cutbacks due to the uncertain energy price situation this year. Norsk Hydro recently cautioned that the market remains challenging for aluminium smelters, despite the recent decline in power prices. The company stated that an additional 600,000 tonnes of aluminium capacity would still be at risk if energy prices rise again.
According to the latest data from the International Aluminium Institute (IAI), Western European aluminium production in December was approximately 2.73 million tonnes per year (annualised), a decrease of 540,000 tonnes compared to December 2021 and the lowest production rate recorded this century.
After reaching a peak of $3,849 per tonne in March, LME (London Metal Exchange) aluminium prices have declined due to concerns about slowing global demand and an ascendant dollar. The increasing risks of a recession in the US and Europe and a shaky recovery in China continue to exert downward pressure on the demand outlook. If there are any announcements of additional closures, it could cause a spike in aluminium prices. However, any potential rallies are likely to be short-lived.
The future of European aluminium industry
The recent shutdown of aluminium smelters in Europe coincides with the region's efforts to enhance self-sufficiency in the aftermath of the Ukraine-Russia geopolitical crisis. As more smelters close, Europe increasingly relies on costlier imports from suppliers with higher carbon footprints, such as China and India.
Earlier this year, Eurometaux, the leading lobbying group representing major European metal producers, including Glencore, Boliden, and Aurubis, emphasised the need for long-term financial support to ensure Europe maintains control over crucial raw materials for the green-energy transition. In line with the European climate targets, EU countries must reduce greenhouse gas emissions by a minimum of 55% by 2030, ultimately moving towards climate neutrality by 2050.
The European Commission recently released the Critical Raw Materials Act, aimed at reducing dependence on non-democratic states and enhancing European autonomy to secure access to strategic materials necessary to achieve the EU's goal of net-zero greenhouse gas emissions by 2050. This regulation is part of the European response to the American Inflation Reduction Act (IRA), which offers $369 billion in subsidies to green-tech manufacturers and has prompted significant investments in US battery manufacturing.
According to European Aluminium, Europe's energy transition by 2030 will necessitate an additional four million tonnes of aluminium per year, rising to almost five million tonnes by 2040, equal to 30% of the current aluminium consumption in Europe. The transportation sector, particularly the shift to electric vehicles (EVs), is expected to drive significant growth in aluminium demand.
Meeting the increased demand through imports rather than domestic production in Europe would result in an additional annual CO2 emission of at least 40 million tonnes, equivalent to Finland's yearly CO2 emissions, as estimated by European Aluminium. Either way, Europe faces tough choices if it wishes to preserve its aluminium industry.
Like this Article? Subscribe to Our Feed!