Industry 4.0 is an ongoing transformation where industries embrace modern technology, and the aluminium sector is no exception. In many countries, the aluminium industry is a crucial component of the economy. Hence, aluminium companies are steadily adopting technologies that allow them to compete in the global market and face challenges. They are implementing automation across the supply chain, especially in the smelters, to achieve maximum profitability while ensuring environmental sustainability and zero safety hazards. Below are the key objectives for the reinvention of aluminium smelters all around the world:
Aluminium producers strive to increase workers's safety in plants and warehouses by reducing dangerous interactions with equipment or heavy machinery. They want to minimise manual intervention in most of the production phases. Therefore, the functioning of equipment like cranes, ladles, and crucibles is being increasingly automated.
Automation will help in reducing the carbon footprint, energy consumption and costs. Through operational efficiency, smelters can optimally use resources like water, electricity, etc.
New and advanced technology plays a vital role in improving the efficiency of the plant and production process. It also enhances the metal quality through better refinement and reducing impurities.
Last but not least, transformative technologies facilitate aluminium smelters to improve waste management and reduce pollution. Hence, they can steadily work towards their sustainability goals.
Here are 5 transformative automation drivers of Industry 4.0 that are used in aluminium smelters:
Robotics:
One of the most important and prominent high-end techs in the aluminium industry is robotics. This greatly facilitates automation, especially for dangerous and high-temperature tasks, such as pouring hot metal in cast house furnaces. This technology is also used for constructing ingot bundles. Robotics is widely used in making robots like AGV (automated guided vehicles).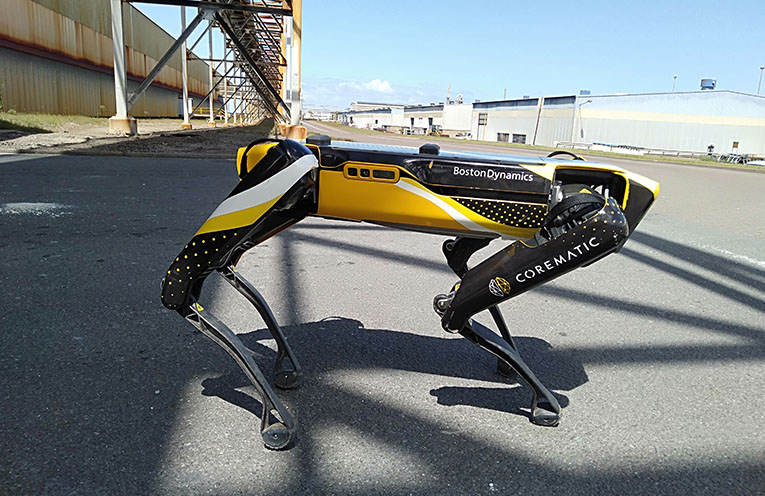 Industrial Internet of Things:
IIoT, or Industrial Internet of Things, connects multiple physical devices with the internet and builds intelligent networks within the aluminium smelters. Smart sensors and actuators can enhance the manufacturing process and help the plant operators track, share, and analyse data from equipment.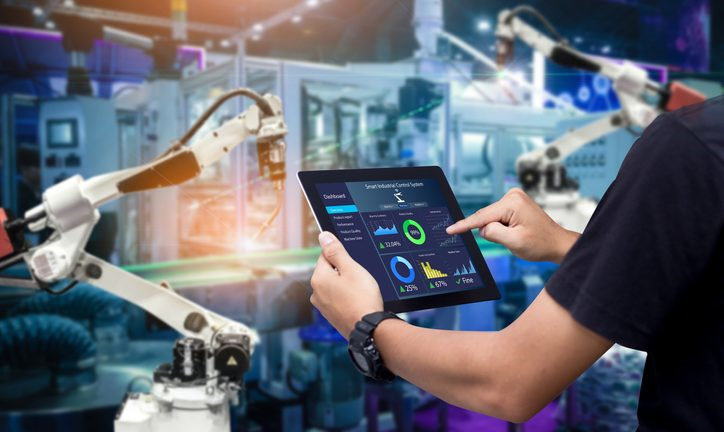 Digital Production:
The entire production process in an aluminium smelter is digitised through a computer. Both hardware and software gather crucial data, and the process is controlled through a computer in real-time.

Machine Learning:
While AI is still in its nascent stage in aluminium smelters, machine learning is a prominent technology in the industry. However, they are interlinked. ML enables the equipment to use data and learn the operations. It can lead to zero human interaction and avoid on-site accidents. ML can significantly reduce energy consumption by understanding noise patterns.
Big Data:
With big data, aluminium smelters are accessing and leveraging real-time data and extracting vital information from complex data sets. One of its applications is predictive analytics, which estimates details about production, demand, and equipment functions. Operators can improve and control pot operations through digital image analysis.
How are iconic aluminium players utilising automation?
The global names in the aluminium industry are taking planned steps to practically implement these transformative technologies to forge growth, operational efficiency, and sustainability. Oman's first aluminium smelter, Sohar Aluminium Company, is utilising robotics in their cast house to minimise human interaction with dangerous material handling processes to mitigate the risk of injury.
Robotic cranes are used to lift the refined metal stacks and label them. Additionally, they are leveraging data analytics to study historical data and forecast equipment failure or process deviations. Such automation efforts are improving their maintenance and operations processes.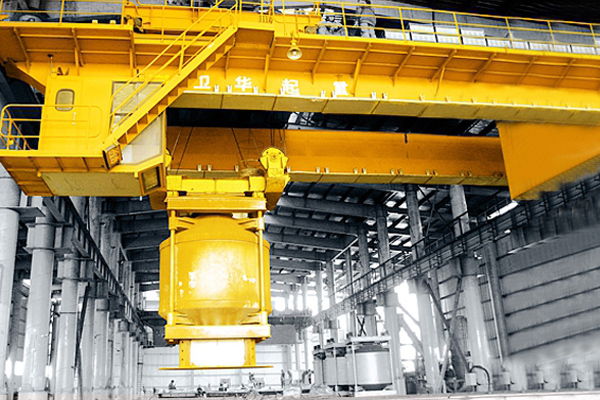 Global aluminium leader Rio Tinto partnered with the ECA group to develop a prototype of an automated guided vehicle (AGV), which is aimed at improving industrial logistics. The electrically driven vehicles are designed to carry crucibles of molten metal and reduce the carbon footprint of the factory.
Bharat Aluminium Company Limited (BALCO) is leveraging artificial intelligence to develop a Pulse Data Program that increases boiler reliability through predictions. Along with it, they are also utilising pattern recognition and machine learning in their smelters. In a featured case study, a global leader in assurance, consulting, strategy, and transactions highlighted the achievements of an Indian aluminium smelter that effectively slashed its energy costs by 1.5% by implementing artificial intelligence.
It is just the tip of the iceberg. In the coming years, aluminium smelters of all scales will join the Industry 4.0 movement. It is only a matter of time until the aluminium industry experiences an upsurge of transformative technology.
In Conclusion:
The aluminium industry is taking rapid steps towards a sustainable tomorrow. Standing at a threshold of unbridled growth, the aluminium companies are evaluating their existing production process. Right now, the goal is to not only achieve the highest levels of productivity. But it is to hold onto it and ascend. Technologies like AI, robotics, data analytics and IIoT will facilitate that climb while adhering to the regulations and standards. Therefore, refusing to automate and transformative technology is rejecting growth.
Gain deeper insights into the strategic investments made by global aluminium smelters in digital technologies to enhance and maintain customer satisfaction, uphold quality standards, and optimize operational costs. Explore the comprehensive findings presented in AL Circle's latest industry-focused report, "Digital Transformation in the Aluminium Industry."
Like this Article? Subscribe to Our Feed!